Home Care in Mt. Laurel NJ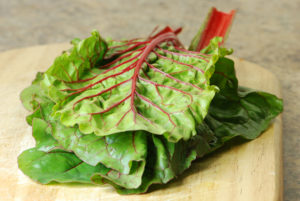 Calcium is a key nutrient for keeping bones healthy and strong and for avoiding bone loss and osteoporosis. Unfortunately, many people eat a diet that doesn't include adequate calcium which can have many negative effects on bone health. Weaker bones can mean that your loved one is at a higher risk for broken bones and fractures, injuries that can have long and painful recovery periods. To keep your loved one's bones strong and to help them to have great quality of life, it is a great idea to help them make sure that they are getting plenty of calcium each and every day. Here are a few ways to do just that:
Serve Tofu
One serving of tofu contains more than 40% of calcium that your loved one needs in a day. In addition to that, it is a great meat substitute that is high in protein. Try serving your loved one tofu in stir-fries or other Asian-style dishes.
Make Sure Your Loved One Gets Vitamin D, Too
In order to be absorbed effectively in the body, calcium needs the help of vitamin D. For this reason, you loved one should be getting adequate amounts of both calcium and vitamin D. Vitamin D is absorbed in the skin from the light of the sun, but it can be obtained in other ways, too. Many foods like cereals, bread, juice, and milk are fortified with vitamin D, so be sure to check the label when serving these to your loved one.
Don't Skip Green, Leafy Vegetables
Many green, leafy vegetables are great sources of calcium. These include kale, collard greens, spinach, broccoli, and swiss chard. Try tossing these into your loved one's salads, adding them to sandwiches, or cooking them in omelets or soups. In addition to calcium, these veggies can also provide your loved one with many other essential vitamins and minerals.
Try Canned Fish
Fresh fish is a healthy food with many health benefits, but that doesn't mean that canned fish can't be great too. The advantage of eating canned fish like tuna or sardines is that they contain tiny edible bones (they are too tiny to be a choking hazard). These edible bones are excellent sources of calcium. Try eating canned fish on a sandwich or using it to make a spread for crackers.
Source: http://www.rd.com/health/conditions/calcium-deficiency/
For home care in Mt. Laurel, NJ and the surrounding areas, call and talk to us at Home to Stay Healthcare Solutions (856) 321-1500.