Hospitalizations and Readmissions of Dementia Patients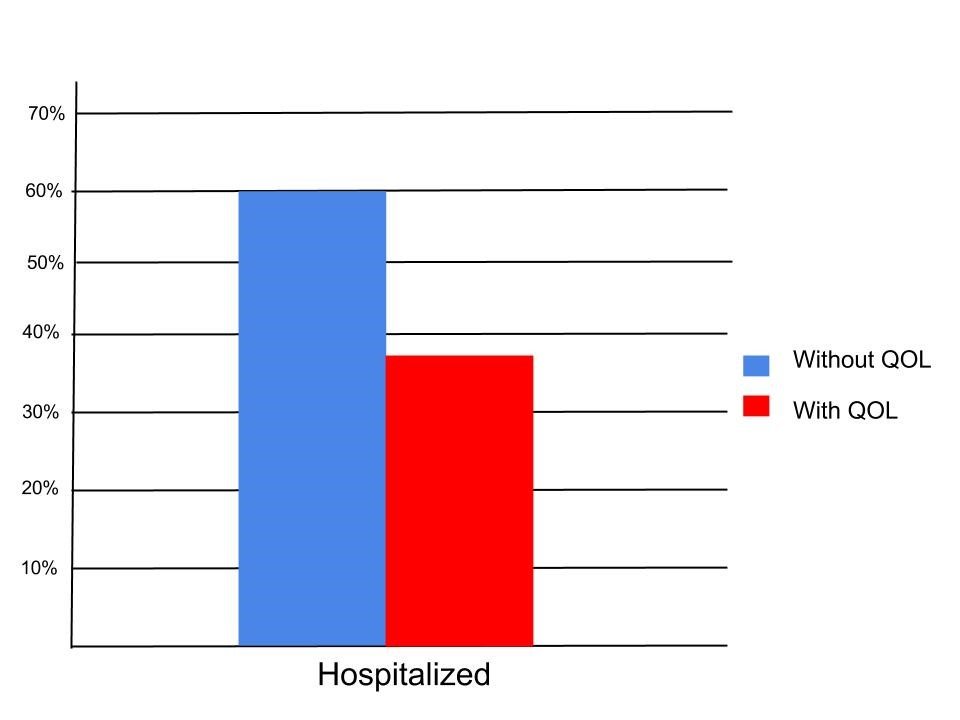 An AlzBetter case study, comparing those with a Quality Of Life (QOL) measurement performed versus those without Quality Of Life measurement to see if there would be any affect on the rate of hospitalizations and readmissions.
In this study, 59 dementia patients who were all receiving paid in-home care services were followed for up to four years. 46 of the patients received care without having a QOL measurement performed.  13 patients who received care also had QOL measurements performed regularly.
A QOL is performed when a patient has a structured schedule of activities created. Activities can include things such as ADL's, productive activities, enjoyment activities, wellness activities and recuperative activities. The caregiver then rates these activities as Positive, Neutral, Negative or Extreme to record how the patient reacted when asked to participate.  The caregivers also had the ability to add additional comments if the response was something out of the norm or otherwise worth noting.
Caregivers recorded activities either on paper or electronically using a smartphone or tablet computer. The results were sent to a care manager in the office who analyzed the data and then responded when necessary.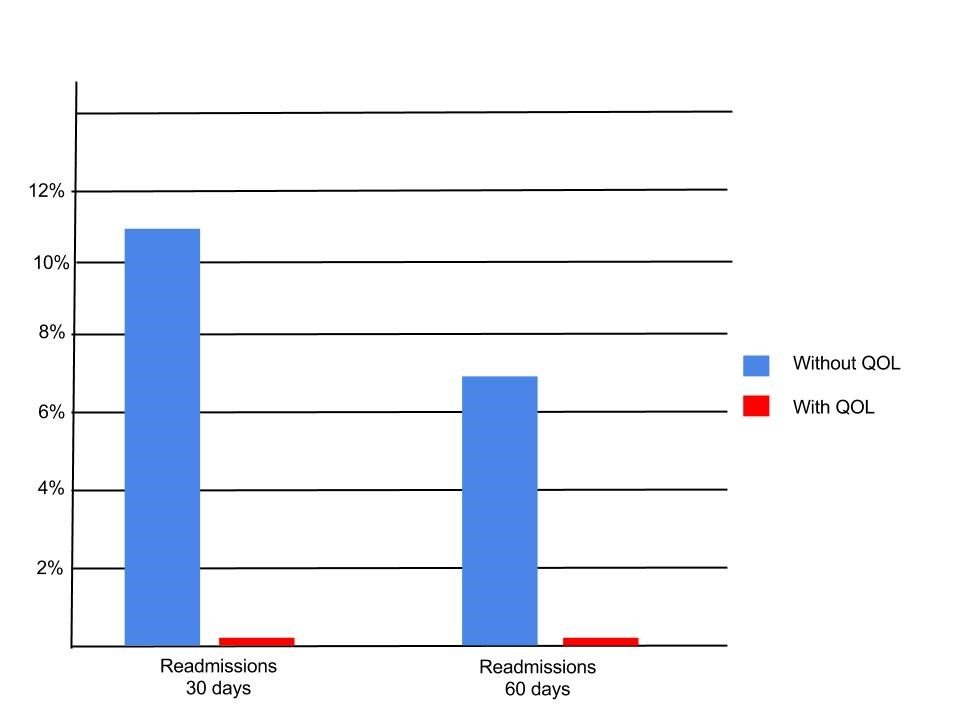 By tracking the QOL of each client, it allowed the care manager to intercede much sooner for the patients receiving QOL's than for the patients not receiving them.  As a result, hospitalizations were reduced 22 percent from 60 percent to 38 percent. Additionally, readmissions within 60 days went down 18 percent.