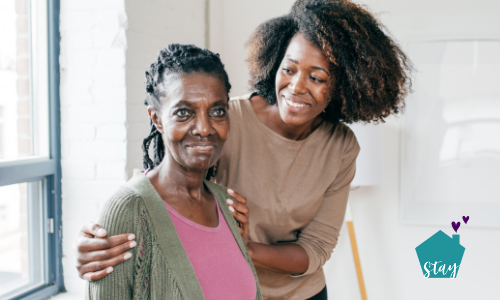 Trying to navigate Alzheimer's care in Monmouth County, NJ can be overwhelming, especially when COVID-related restrictions and limitations are still in place. During the COVID-19 pandemic, the number of dementia and Alzheimer-related deaths in the US has gone up by 16%. At present, over six million Americans are living with this condition, and the number is projected to increase to 13 million by 2050. One in three seniors in the US dies of Alzheimer's or another form of dementia.
According to the Alzheimer's Association, the burden of dementia and Alzheimer's has also been growing on caregivers. Compared to caregivers for non-dementia patients, twice as many caregivers of patients living with dementia reveal physical, financial, and emotional challenges they are facing. 
How to Find Alzheimer's Care in Monmouth County, NJ?
To find dependable Alzheimer's care in Monmouth County, NJ, you may wish to consider the following steps to identify the right fit: 
Assess the Care Needs
The first step to getting started with finding the right care provider is to assess the current needs of the individual living with dementia. If possible, the person with dementia should be involved in the care decisions. The kind of care they need will depend on factors, such as how independently they can perform basic daily activities and their overall cognitive state. 
In the initial stages, the person living with dementia might be in a position to live independently, but for middle-stage dementia, round-the-clock supervision is required. 24-hour care becomes more intensive in the later stages of the disease. 
Home To Stay Senior Care Solutions offers prospective clients and families a risk-free in-home assessment for care needs to aid families in making the best decision for their loved ones. 
Do Your Research
Once you have determined what level and kind of care is needed, it is time to do some research to identify a trusted local provider for Alzheimer's care in Monmouth County, NJ. Home To Stay Senior Care Solutions is the exclusive provider of the AlzBetter dementia program that is designed to help both families and caregivers in delivering excellent care as the dementia diagnosis progresses. Home to Stay offers the ELITE dementia care program that includes custom caregiver solutions and services throughout Monmouth County, NJ. 
For privacy reasons YouTube needs your permission to be loaded. For more details, please see our
Privacy Policy
.
I Accept
The co-founder of Home to Stay, Andrew Dubler, has seen and experienced the need for senior care at his own home with his mother, which became an inspiration behind the kind of work Home to Stay is doing today in this area. "It was this life-changing experience that led to starting this home care company that is now focused on enabling those who wish to stay at home and age in place," says Andrew.
Ask Questions and Evaluate the Quality of Care   
After you have short-listed a care provider with expertise in Alzheimer's care servicing your local area, be prepared to dig deeper to learn more about their dementia programs. Pay close attention to how the care changes as the disease progresses. Consider these 5 Questions to Ask When Hiring a Dementia-Focused Home Care Agency. Begin by evaluating whether the care provider is offering the specific services you are looking for. 
Check how their care plans are formulated and reviewed, and whether they will involve you or be willing to make adjustments to suit your requirements. Check whether their staff has received the appropriate dementia care training or is experienced in caring for persons living with dementia. 
If you are looking for in-home care, be sure to ask the care provider to visit your home to meet you and your loved one. How well they communicate and interact with the person living with Alzheimer's will give you the confidence to make your final decision. 
To get started with evaluating your care needs contact us today.