Types of Caregivers in New Jersey
Home to Stay Senior Care Solutions (H2S) employs three types of caregivers in New Jersey. Each caregiver has a unique role and schedule that fits their needs and the needs of the client. Some caregivers are full-time, live-in, part-time or some even work one day a week. Home to Stay caregiver types are:
Companion
Hourly Certified Home Health Aide
Live-in Certified Home Health Aide
At H2S, we are always looking for caring, compassionate professionals to join our team, whether it is full-time or to supplement your income with a second job.  
Are you interested to hear more about what it's like to be a Home to Stay caregiver? Below we interviewed two of our caregivers, Kathleen, a Companion, and Matthew, a Live-In CHHA, and asked them to share what their typical day looks like. Here is what they said…
Meet Kathleen S., Home to Stay Companion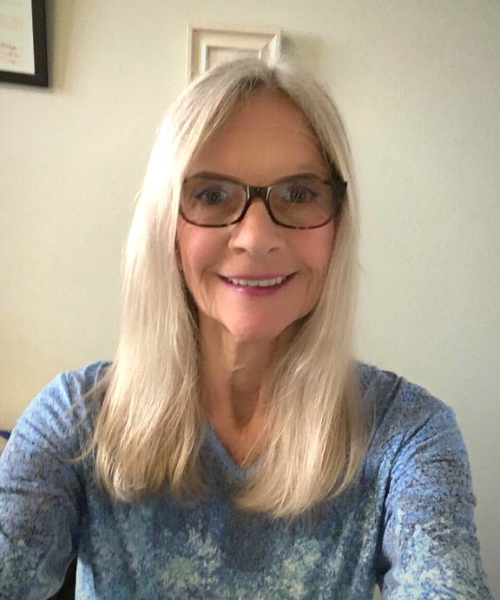 Q: Kathleen, tell us a little bit about the person you are caring for.
A: I am caring for a 71 year-old female living with Alzheimer's disease who resides with her daughter and son-in-law and their two daughters.
Q: How long are your shifts?
A: My shift typically lasts about 6 hours; usually two shifts a week, adding up to 12-15 hours per week.
Q: What are your responsibilities during a typical shift?
A: During a typical shift, I can usually expect to monitor bathroom and shower usage, provide meals, and help with laundry. A large part of my role is to transport my client to doctor appointments and encourage her to perform her physical therapy exercises. I provide forms of entertainment, such as taking virtual tours of different European countries on a laptop because of my client's history of teaching the French and German languages. Other activities we do together include going outside for walks of up to a half-mile, memory books that include puzzles and other stimulating games, watching old concert recordings on the computer, playing basketball, and tuning into game shows on the TV.
Q: Why did you decide to become a companion caregiver? 
A: Unfortunately, I was laid off from my previous job during the pandemic, where I was an addiction counselor. I have 7 grandchildren, one of which I assisted in caring for alongside my son after his wife passed away. Because of these reasons, I felt caregiving as a job was a natural fit.
Q: What is your favorite part of the job?
A: My favorite part is simply walking in the door, seeing smiling faces and feeling like part of the family.
Q: Thank you for your time, Kathleen. Is there anything else you would like to add about working for Home to Stay?
A: I would highly recommend working at Home to Stay as a companion. The simplistic and efficient communication with the nurses and flexibility of schedule makes it an optimal choice.
Meet Matthew S., Home to Stay Live-in Certified Home Health Aide
Q: Matthew, tell us a little bit about the person you had been caring for.
A: I was caring for a 99 year-old male veteran, who lived alone and suffered from more long-term memory loss. The client was a very pleasant and funny person. A hospice aide would also provide assistance to my client.
Q: As a live-in caregiver, how did your shifts work?
A: As a live-in caregiver, I needed to be present with the client 24/7. My day started by 8:00AM, getting my client up and ready for the day. The shift ended typically around 7-8PM. My caregiver shift was approximately 10-12 hours and the "on call" sleep shift is 6-8 hours.  I could take a 3-hour break when the hospice aide or family came in. 
Q: What were your responsibilities on a typical shift?
A: As stated above, my days would start by getting the client up in the morning, dressed and ready for breakfast around 8AM. My client enjoyed reading the newspaper and watching TV shows to kick off his days. When lunch rolled around, I would prepare meals for the client and myself. I would also help around the house with things like laundry, cleaning up after the client, and monitoring bathroom and shower usage.
Every live-in caregiver at Home to Stay is given a care plan that should be strictly followed. These care plans include an outline of what caregivers should be doing throughout the day to assist your client, and should not be deviated from. Care plans can be modified at the discretion of a nurse, who visits about every 3 months to analyze the current plan's efficacy. Questions, concerns, or changes pertaining to the client were reported to the main office at Home to Stay and hospice agency after each day of caregiving.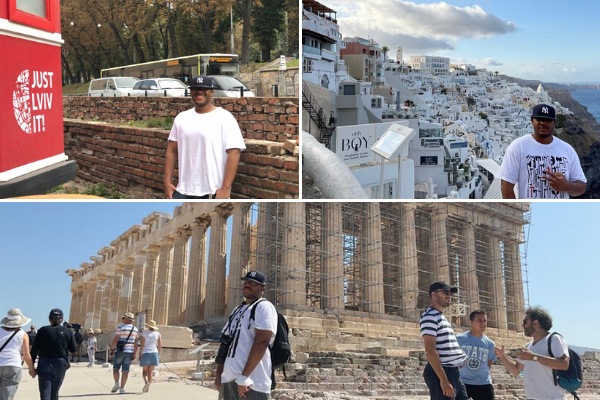 Q: Have you worked with other families through Home to Stay?
A: Yes, I have worked with many families as a live-in caregiver through Home to Stay. 
Q: Why did you decide to become a live-in CHHA? 
A: I have always loved working with seniors ever since I was young, when I got a job working at a nursing home. I have now been a Certified Home Health Aide for almost 11 years.
Q: What's your favorite part of the job?
A: My favorite part of my job is when the family is provided respite and relaxation and are comfortable to come visit their ill loved one without it seeming like a chore. I also enjoy the flexibility to take off a couple months a year which allows me to travel. 
Q: How has the pandemic affected your job?
A: Other than having to constantly wear a mask, I did not experience much more effect on my job and responsibilities.
Interested in Becoming a Caregiver in Central or Southern New Jersey?
If this sounds like something you are interested in pursuing, we invite you to apply as a caregiver. Yes, you can get paid to be a friend (companion) to a local New Jersey senior. If you are interested in becoming a CHHA, we offer in-house training to earn your certification. Learn more about Home to Stay on our Careers Page or call 856-321-1500.