Caregivers in Mt. Laurel, NJ – If You're Senior is Prone to Falls or Other Potential Dangers, Consider a Medical Alert System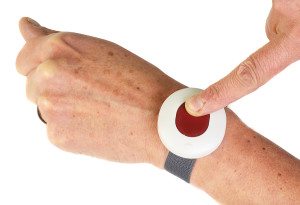 As a caregiver for your elderly parents, their health and safety must be your top priority. While ensuring their physical needs are met, however, you must also keep their independence needs in mind. Maintaining their independence is an important part of your elderly parents continuing to enjoy strong mental health and a high quality of life. Emergency medical alert systems help you establish the ideal balance between letting your parents live active, vibrant, and involved lives, and keeping them safe and secure.
Emergency medical alert systems are designed to provide immediate access to help for seniors who fall, trip, or suffer a medical emergency when they are alone. The device, which seniors should have with them at all times, connects directly to a call center that alerts the appropriate help, whether it is paramedics, police, or you. This simple system makes it possible for you to stop worrying every time you know that your parents are on their own.
If you think that an emergency medical alert system would be beneficial for your parents, sit down with them to talk about your concerns and let them tell you their feelings on having the system. While they may resist at first, worrying that you are trying to limit them, taking the time to explain the different device options available so you can find the one that is right for their particular needs helps them understand that having this device actually helps them preserve their independence.
There are two basic types of medical alert systems available. Choosing the one that is right for your aging parents starts with determining if your parents will be at home or out when they are alone. Traditional alert systems feature a pendant or bracelet connected wirelessly to a base station in the home. If your senior pushes the button on the alert device, it triggers the base station which then calls the call center. The response team can talk to your senior through the base station and send emergency personnel or get in touch with a caregiver. If your elderly parent does not respond, the call center automatically deploys an emergency team. Many of these devices come equipped with a fall detector that triggers the device if a senior falls, even if he does not push the button.
The drawback to this design of alert system is that they only work within close range of the base station. For seniors who want to be more active, this can seem limiting. Newer alert systems allow your elderly parents to leave their home and live the active lifestyle they desire without being disconnected from their emergency response team. These devices are similar pendants or bracelets to the home-based systems but offer the added benefit of connecting directly to the call center rather than relying on a base station. Integrated GPS makes it possible for rescue personnel to find your parents if they fall, are hurt, suffer a medical incident, or become lost.
As a caregiver, getting your elderly parents an emergency medical alert system helps you feel like they are protected whether you are with them or not, letting them maintain their vital lifestyle without you worrying about them every time they are alone.
For all of your caregiver needs in Mt. Laurel, NJ and the surrounding areas call and talk to us at Home to Stay Healthcare Solutions (856) 321-1500.