For seniors coping with diabetes, regularly checking their blood sugar levels is a critical step in managing the disease and making sure that they stay safe, healthy and in their best condition. Many blood sugar monitors are difficult to read, however, which can lead to confusion in terms of the readings and therefore mismanagement of the disease. Issues such as not administering insulin at the appropriate times or administering too much insulin due to misread readings can lead to very serious medical consequences, and even death for the senior dealing with diabetes. One of the most useful senior care tools for these seniors are talking blood sugar monitors.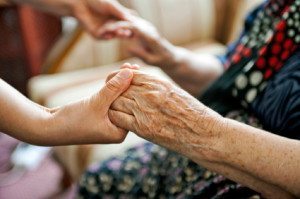 When it comes to senior care, it is important to encourage your elderly loved one to take care of his many of the responsibilities of managing his medical conditions as possible as to support his goals of independence and keep his mind sharp and involved. Contact the senior health care referral services in your area to discuss the talking blood sugar monitors and where they can be obtained in order to help your aging loved one manage his diabetes in the healthiest and safest way possible. These talking blood sugar monitors operate in much the same way as other blood sugar monitors, but when the results are displayed digitally, they are also read by a digital voice. This way even seniors with visual challenges are able to get an accurate reading of their blood sugar levels so they can make a fully informed decision as to the next step in managing their condition.
The technology of senior care is always developing, and attentive senior care services are about keeping up-to-date with the new advancements so that you are able to provide the highest level of care for your aging loved ones. Make sure that you understand each of your aging loved one's care needs and discuss them with senior health care services in your area so you can find out about any new tools or programs that may be available that will help your aging loved one manage these conditions in an easier, more effective and more convenient manner.
For all of your senior care needs in Southern NJ and the surrounding areas call and talk to us at Home to Stay Healthcare Solutions (856) 720-0081