Rothkoff's 4th Annual Elder Care Symposium 
Home To Stay had the opportunity to attend and participate in the Rothkoff Law Firm's 4th Annual Elder Care Symposium.
It was a virtual event held on Thursday, October 21st, that was full of useful information and engaging speakers.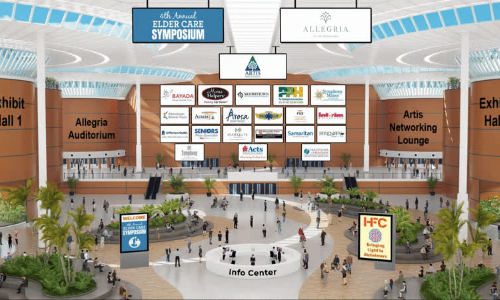 Event Wrap-Up
The keynote address was given by Dr. Jason Karlawish, who is the co-director of the Penn Memory Center.  Dr. Karlawish recently published a book titled The Problem of Alzheimer's: How Science, Culture and Politics Turned a Rare Disease into a Crisis and What We Can Do About It.  The book does an excellent job of detailing the decades of missed opportunities to get ahead of this disease as well as numerous examples of our healthcare system's failures to take action.  However, Dr. Karlawish also strikes notes of optimism when he speaks to developments that have been made to one day treat the disease as well as strategies and tactics to improve care and increase autonomy for those living with the disease.  Great presentation and message from Dr. Karlawish!
I also had the opportunity to attend a session by Eloy van Hal, one of the founders of the dementia village (The Hogewyck in the Netherlands). The Hogewyck is a prime example of creating a new vision of senior care that caters to the care recipient in providing a unique and personalized care environment – not a one-size-fits-all traditional nursing home approach. The systems and work flows that Eloy and his team used to develop the dementia village have been adapted to help improve dementia care in all settings.  The spirit of what Eloy and his team are doing can best be summed up by saying that they take a true person-centered approach to providing dementia care, rather than an institutionalized approach.  A very important and timely message as well.
Last but not least, there was Hilarity for Charity.  Hilarity for Charity was founded in 2012 by Seth and Lauren McFarland whose stated mission is 'to bring light to a dark subject' and 'to help improve the trajectory of Alzheimer's and dementia care through empowering people with the tools, knowledge, and skills to care for their brain health while also providing critical support to families impacted by the disease'. It is really nice and meaningful to see the topic of Alzheimer's and dementia related diseases getting this type of attention and support from the entertainment community.  The Rothkoff Symposium this year donated all of their ticket sales to Hilarity for Charity – nice work, Jerry and your team!
Home To Stay thoroughly enjoyed our day at the symposium and are already looking forward to next year's event!