In-Home Care For Seniors in Deptford, NJ
Residential Live-In Alzheimer's & Dementia Care
Caring for your loved ones is a top priority, especially when they age. Here at Home to Stay Senior Care Solutions in Deptford, NJ, we offer in-home care services for aging seniors and those in need of memory care who have dementia and Alzheimer's. Elderly care is what we have always invested in, from our well-trained home care nurses to providing top care with at-home assistance for elderly parents. Our people go through stringent background checks and training programs to make our stay at home care programs top-notch.
At Home to Stay, we have offered stay at home care services for 30 years.
Personal Care
Homemaking Duties
Alzheimer's & Dementia Care
All personal care is overseen by a supervisor, who is a current Registered Nurse. Our personal care aides are responsible for assisting with moving the client, medication reminders, grooming, and bathing.
Homemaking duties include laundry, linen changing, and cleaning. This also includes help with grocery shopping and accompanying the client to doctor's visits and social events. Above all, a homemaker offers companionship to the client.
Home to Stay Healthcare Solutions offers an exclusive Alzheimer's & Dementia Care program called AlzBetter. We have a team of dementia care experts ready to make life a little more comfortable for our loved ones suffering from these diseases. Our client will take part in essential activities like bathing, grooming, and eating. Alongside this, we have wellness activities and a specialized plan to keep up with the changes and progression of the client's state.
You can find more information on our programs by clicking the links on the navigation bar or calling us at 856-321-1500.
Why Choose Home to Stay Senior Care For you at home care for elderly parents?
At Home to Stay Healthcare, we believe in providing families with a worry-free experience. Life is busy, and we understand the need for providing the best possible care. We lift the burden of finding care with integrity at Home to Stay Healthcare.
With 30 years of experience, we lead the way in providing quality people to provide elderly care. We believe in this so much, that we've dedicated a lab to hands-on training for our employees. This lab allows our people to acquire direct experience for at-home care. In addition, Home to Stay Healthcare also offers this service to family members who have to provide care, for free!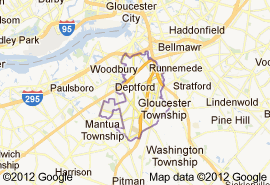 Please feel free to explore this website and download any of our brochures. Follow our navigation bar to read about our programs, testimonials, and what we do.
Here are some helpful phone numbers for seniors and their families:
NJ Senior Transportation, 609-407-9897
Meals on Wheels, 856-232-4646
Senior Center,  856-415-0320
Underwood Memorial Hospital, 856-845-0100
American Red Cross, 856-365-7100
Retired and Senior Volunteer Program, 856-663-4773
Home To Stay Senior Care Solutions