Caregivers in Turnersville, NJ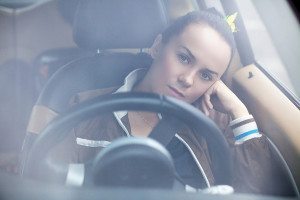 There is an old adage that goes something like this: when life hands you lemons, make lemonade. It essentially talks about making something good out of a difficult or negative situation. When you are a family caregiver, you may be feeling completely stressed, overwhelmed with responsibilities, frazzled, and even forgetful.
You might have decided to take care of your aging mother because you felt it was your duty to do so. Maybe nobody else stepped up and the last thing you wanted to do was hire a home care provider because of all of the stories of abuse, theft, and fraud you've read about in the papers through the years.
In truth, hiring a caregiver through an agency is one of the best options for any aging or disabled individual who requires assistance on a regular basis. Yet you took on this job because you didn't fully understand what your mother could gain by relying on a professional. As you continued to be her caregiver, you might have been faced with a number of potentially embarrassing situations, challenges, arguments, and more.
Most family members focus on safety and security for their elderly loved ones above everything else. This doesn't offer the senior the highest potential quality of life, especially if they are discouraged from various activities, if the family caregiver does not make time to drive them to visit friends or pursue other interests. The busier your life is, the more likely you end up dealing with increased stress and anxiety.
If you find yourself rushing from one place to the next, trying to get everything done at work before the end of the day so you can rush over to your mother's house to help prepare dinner and get her ready for bed in the evening, then rush home to try and straighten things up and get your clothes ready for the next day before you collapse and go to bed completely exhausted, your being frazzled.
Being frazzled, overwhelmed, and stressed can affect your physical health, mental state of mind, emotions, and much more. It can also make you more forgetful. The best option is to contact the home care agency in the area and find out what caregivers they have available could help your mother, at least for one or two days a week. Just one or two days a week to start can provide you an opportunity to focus on what is also important in your life and alleviate a tremendous amount of stress you feel.
May is National Mental Health Month so if you're feeling overwhelmed as a family caregiver, consider professional care; it can make all the difference for you and your elderly mother.
For all of your caregiver needs in Turnersville, NJ and the surrounding areas call and talk to us at Home to Stay Healthcare Solutions (856) 321-1500.