Elderly Care in Woolwich Township, NJ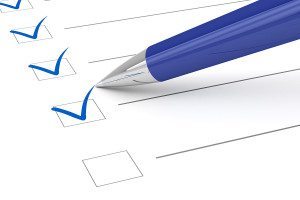 One of the greatest challenges of your elderly care plan for your aging loved ones is keeping them safe. Protecting the safety of seniors is a vital component of successful aging in place, but household hazards and personal risk factors can change rapidly, putting your seniors at risk of serious injuries and other problems. Performing occasional checks throughout the home to identify risks and find ways to resolve them helps to ensure your aging loved ones have a safe and secure home as they age. It is easy to overlook problems in areas to which you are accustomed, so consider asking your parents' elderly health care services provider to do occasional checks as well so you she can identify problems you may have overlooked, or bring your attention to issues you may not recognize.
Use these room-by-room checklists to help you evaluate your parents' home for safety:
Kitchen
Are all appliances up-to-date with proper wiring?
Are heavy items such as boxes, large ingredients, or appliances kept on high shelves or in cupboards where they could fall and hurt someone?
Are sharp objects such as knives, can openers, and picks kept easily accessible where they could cause injury?
Is there a safety setting on the oven or stove to disconnect the heat so seniors with cognitive challenges do not accidentally burn themselves?
Is the refrigerator well-stocked with fresh food and devoid of rotting or otherwise unsafe food?
Do your parents have access to safe, healthy snack foods they can enjoy themselves without having to wait for someone to prepare them for them?
Are there mats on the floors to prevent slippery situations if water splashes out of the sink?
Are there sharp corners on counters, islands, or tables that could pose a puncture or bruising risk?
Entryway and Halls
Are there mats to reduce the slipperiness of hardwood, linoleum, or marble floors?
Is there a safe and clean place to store wet items such as umbrellas and rain boots so they do not create a mess or a slipping hazard?
Is there plenty of light in these areas to make moving through the home safe and easy?
Are any pictures or artwork on the walls secure?
Are there runners or rugs that could create a slipping or tripping hazard?
Living Room
Are there pieces of lightweight furniture that may collapse if your parents lean on them?
Are there pieces of furniture with wheels or casters that could move out of the way, creating a falling hazard?
Are any extension cords or electrical cords in use kept out of walkways?
Are there too many items plugged into the electrical outlets?
Is the furniture arranged in such a way that it is safe and easy for your seniors to navigate the space, including bringing any necessary mobility aids along with them?
Stairs
Can your parents go up and down stairs safely and comfortably?
Are the bannisters in good working order?
Is there loose carpeting or runners that could create a falling hazard?
Are the stairs well-lit or marked in some way to make recognizing the different steps easy?
Get in touch Home to Stay Health Care to find out more about hiring an elderly health care services provider who can help you keep your parents safer, and get recommendations for companies who can help you make any necessary safety modifications throughout the home.
For all of your elderly care needs in Woolwich Township, NJ and the surrounding areas call and talk to us at Home to Stay Healthcare Solutions (856) 321-1500.