According to the dictionary a ritual is a procedure or way of doing something that we establish in our life. It could be for a religious or other reason. Little rituals help us feel connected to the sacred or important parts of our lives. Rituals done with family members such as sharing meals together, gives us a feeling of being connected.
Elderly care providers and their aging loved ones can establish their own set of rituals. This not only fosters a feeling of connectedness, it also gives the aging adult a sense of security in knowing what's going to be done, when and how.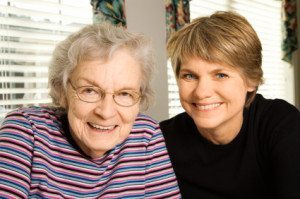 Examples of rituals
Welcome each new day
Many cultures have morning rituals
Savor a few quiet moments in the morning to meditate about the coming day
Sip your favorite morning drink
Think positive thoughts to start the day off right
Share meals with loved ones
Give thanks for the meal and the company you're sharing it with
Do this as often as possible, even if it's only once weekly or once monthly
Share experiences and good conversation together
Laugh together
Feel and talk about being thankful for each other
Bedtime rituals
Slow down your mind so you can relax and enjoy a restful sleep
Have a soothing bath before bed and drop some essential oil into the water to add to the relaxing mood
Write in a journal or diary about your day. Write about everything you are grateful for about the day
Relaxing rituals (time alone to connect with the inner you)
A long warm bath with your favorite bath salts before bed
Reading a book in the afternoon
Going to the hairdresser on a certain day each month
Getting a pedicure and manicure regularly
There is no cut and dried way of doing rituals. You can make up new rituals and start them. You can get together with friends or favorite people and decide on rituals you want to do together. Really it's just a habit of doing something enjoyable with those you care about to build relationships with them or doing something for yourself that makes you feel special. Either way, establishing a new pattern or continuing an old favorite will bring joy and security into your life.
For all of your elderly care needs in Mt. Laurel, NJ and the surrounding areas call and talk to us at Home to Stay Healthcare Solutions (856) 321-1500.