In-Home Care For Seniors in Voorhees, NJ – Residential Live-In Alzheimer's & Dementia Care
In Home Care Services For Seniors In Voorhees, NJ
We know how important it is to find the right in home senior care company in Voorhees NJ that will provide trustworthy at home senior care for your loved one. It is our goal to offer the highest standard of home care services available, and we have been doing exactly that for many years.
About Home To Stay Healthcare & Our Say At Home Care & Assisted Living
Finding the best at-home assistance for elderly parents can be a challenging responsibility for you and your family. You want them to be comfortable and safe in their own home when you cannot be there with them. Another concern for hou may also be that you want them to enjoy the best quality of life possible as their needs begin to change. We provide exceptional at-home assistance for elderly parents in Voorhees, NJ and all of the surrounding towns of Camden County in southern New Jersey.
As one of the most respected and long-established senior home care service agencies in Voorhees, NJ, we are dedicated to providing all of the senior home care services that fit your needs. A member of our staff of caregivers is available for a day, a few hours per day, or for live-in positions seven days per week. Here at Home To Stay Healthcare, we have the perfect solution for a broad range of at home senior care services.
Some Of The In Home Care Services We Provide
We can provide your loved one with a highly experienced caregiver for alzheimer's & dementia care in your home in Voorhees, NJ. Whether you or your parent needs mobility assistance, transferring in and out of bed, help into and out of their chair, a helping hand with light housekeeping, or meal preparation, we can help. Our company also helps seniors with running errands around Voorhees. Additionally, our caregivers assist with bathing, light laundry tasks, dressing, and medication reminders.
Our memory care services are available for our clients with dementia and alzheimer's. We are pleased to offer the AlzBetter's Program as one of our in-home care services. This is a patent pending innovative system designed to offer a comprehensive care program for those who suffer from dementia and alzheimer's, and it offers the elderly help with their day to day in home safety.
We are proud of our employees and the high level of experienced stay at home care that they provide to our clients. Every one of our caregivers has successfully passed a background check. Our at home senior care employees and home care nurses are highly trained professionals. Home To Stay Health Care Solutions takes care of the payroll taxes and insurance.
We know that you will have peace of mind when you select Home To Stay Healthcare Solutions for in home senior care services in Voorhees, NJ. Our caregivers are caring and compassionate, and our clients can feel better knowing that their dear ones are receiving the quality care and companionship that they need to live safely and happily at home.
Here are some helpful phone numbers for seniors and their families:
Senior Citizen Program, 856-429-4703
Meals on Wheels, 856-963-8226
North Camden Community Center,  856-757-7291
Virtua Voorhees Hospital, 856-325-3000
American Red Cross, 856-365-7100
Retired and Senior Volunteer Program, 856-663-4773
Home To Stay Health Care Solutions, (856) 720-0081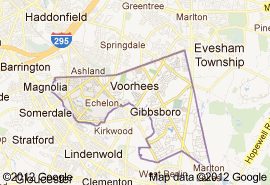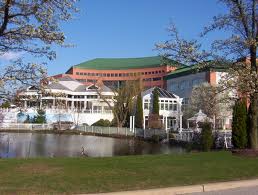 View Our Services
Get Home Care Now!