NJ Vaccine Mandate
As you may have heard, the State of New Jersey recently put out an executive order (#252) stating that:
"By September 7th, 2021, all workers in certain state and private health care facilities and high-risk congregate settings, listed below, will be required to be fully vaccinated against COVID-19 or be subject to COVID-19 testing at minimum one to two times per week."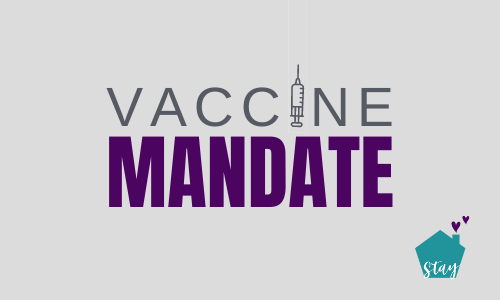 Read the entire article at NJ.gov.
As a result, Home to Stay is now asking all office staff, companions, CHHAs, and CNAs to begin the vaccination process, if they have not already. Vaccines are currently being offered at most pharmacies.  Visit NJ.gov for a full list of locations, events, and appointments that are available to the general public. If you need any help scheduling, please call the office at (856) 321-1500. Without proof of vaccination, all Home to Stay employees will need to be tested weekly in order to continue working.
For all those who are or will be vaccinated, Home to Stay will be hosting a biweekly lottery drawing! To enter, simply email a picture of your vaccination card (even if you've only had your first shot!) to [email protected], and you will be entered to win one of several prizes – including the grand prize of $500 each drawing. The prizes will be drawn on August 27th, September 10th, and September 24th!