Senior Care in Turnersville NJ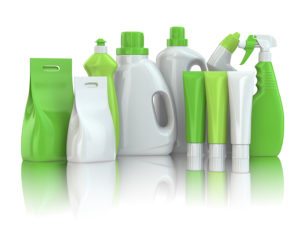 Is it already time to start spring cleaning? Let's see.
The weather is warm
The flowers are blooming
The grass needs to be cut
The trees are growing leaves
Pollen is everywhere
If the answer to those questions is yes, it's time to start spring cleaning. But as your parents get older you have to keep senior home safety in mind. Especially at this time of the year. Your aging parent's skin has become thinner and more sensitive. Breathing in certain fumes isn't healthy or safe for them. For seniors, it often becomes necessary to find new and all natural ways to clean that won't put their health at risk. This articles presents a few ideas that may work for you and your parent when it comes to spring cleaning.
Have you looked at vinegar lately? A little known fact is that vinegar is as effective a cleaner as most cleaning products found on the market today. Reader's Digest and Real Simple discuss have written extensively about vinegar as an all-natural cleanser. All you need is a spray bottle and equal parts water and vinegar, then you're ready to help your parent clean. Not only will vinegar clean, but it's also a disinfectant and a deodorizer. The only downside of using vinegar as a cleaning agent is that is sometimes discolors surfaces. Before using vinegar, make sure it is safe to use on the surface of whatever is being cleaned. It is also helpful to do a spot test before cleaning, to ensure the water to vinegar ratio is correct.
Most people know baking soda is a great deodorizer. How many kitchens have you been in and seen a partially open box of baking soda within? What most people don't realize is baking soda is good to deodorize areas larger than a refrigerator. A laundry room, for instance. It can also be used to scrub surfaces in the same way items like Ajax are used. But baking soda won't irritate your parent's eyes or sensitive skin.
There are also a number of cleaning products available at retailers who pride themselves on being all natural. You can find them at many major retailers or do research and purchase them online.
It is possible to clean using natural products, all that's required is a little time and a willingness to do a bit of research. Hopefully this article has given you a good place to start.
For senior care in Turnersville, NJ, and the surrounding areas call and talk to us at Home to Stay Healthcare Solutions (856) 321-1500.