Healthy Snacks for Seniors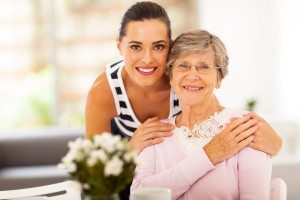 When the role of caregiving is suddenly upon you, there is a good chance you will feel under-prepared for it. Most people don't have training in this area. Your elderly loved one may have suffered an illness or injury which puts them in need of some assistance, or perhaps they don't have the strength or flexibility to care for their home by themselves anymore. Most people are not prepared for this situation until they are put right in the middle of it, so don't feel like you're all alone!
Caregivers everywhere have put their voice into the following list of hints and tips for you. They have been there and done that. Hopefully you will find some information that will be of great help to you.
Find out about local care supports early on. You never know when they will come in handy. These could include elderly day care, meals on wheels, in-home rehabilitation, and in-home care service. An in-home care provider is a professional caregiver who can take care of your elder in their home when you or other family members cannot do it.
Consider the financial issues that might come up. Will caregiving require you to quit your job? Can your parent afford to pay for elder care? Will there be a lot of travel if your parent doesn't live close to you? Would she sell her house? There are many questions to be answered.
Have the important conversations with your parent. Talk about their wishes and respect their opinions. Discuss together on how care will be provided. It's normal to have this conversation several times as it may be an issue that changes as things develop.
Get organized. Make a binder or somewhere to have lists of phone numbers, medication schedules, doctor's names and phone numbers, health insurance information, etc.
Understand the medical conditions and the state of your loved one's health. The more you know about the diagnosis, treatment options, current condition and future possibilities, the more prepared you will feel when it comes to providing the right amount and type of care. Ask lots of questions to her doctor and health care team. Look for online and community resources.
Create a team to help you. Think of it as a care team. It would consist of other family members who are involved in care or care decisions, doctors, professional caregivers, friends and anyone else willing and interested in helping. An important part of this team are people who can give you support, take you out to a movie, and help you out in a pinch.
Take good care of yourself. Remember you can't continue caring for someone else if you become sick or burned out yourself.
For all of your home care needs in Turnersville, NJ and the surrounding areas call and talk to us at Home to Stay Senior Care Solutions (856) 321-1500.