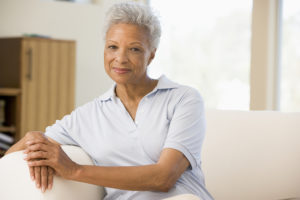 Do you have a schedule packed with commitments that is causing you stress, anxiety, and feelings of being overwhelmed? As a caregiver, you are not alone. Many caregivers who take care of both an elderly loved one and children of their own as well as strive to nurture a marriage and/or friendships can often feel spread too thin. In this situation, feelings of stress and worry are likely to take over and you may feel as though you are drowning in commitments and responsibilities. However, you strive to be helpful, supportive, and present for everyone in your life, which can make you commit or say "yes" to many things even if you don't feel enthusiastic about doing them. In fact, you may even come to dread things you've committed to, wishing you could get a break for yourself. For this reason, it is very important for family caregivers to learn about the power of saying "no" and turning down commitments that will only overwhelm you and cause you stress. When you are used to saying "yes" however, saying "no" can feel difficult, uncomfortable, and like you are letting someone down. But, there are many benefits to saying "no" from time to time, especially for family caregivers. Read on for just a few of them.
It is Good for Your Health
A packed schedule can lead to less sleep, eating unhealthy foods on the go, ignoring exercise, and high stress. All of these habits can contribute to a weaker immune system, depression and anxiety, and they can even lead to more serious chronic medical conditions. Lightening up your schedule can leave you with more time to relax, exercise, prepare healthy foods, and get adequate sleep, which all have proven health benefits.
It Leaves You With Extra Time for Your Own Interests
Is there a class that you have been wanting to take, but feel you don't have time? Or is there a hobby that you are eager to pursue but haven't gotten to it yet? When you have less scheduled commitments, you will free up your time to pursue some of your own interests that are important to you.
You Can Prioritize
Prioritizing your commitments and eliminating the ones that are not important to you or loved ones can help you to be your best self when it comes to completing high priority tasks and responsibilities.
Source: http://www.mayoclinic.org/healthy-lifestyle/stress-management/in-depth/stress-relief/art-20044494?pg=1
For caregivers in Southern NJ and the surrounding areas, call and talk to us at Home to Stay Healthcare Solutions (856) 321-1500.