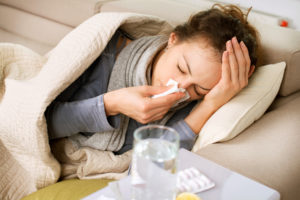 Keeping yourself in good care can be difficult for caregivers. You're used to caring for others rather than caring for yourself. This can be a problem, however.
You're Not Making Doctor's Appointments for Yourself
It's no big deal at all for a family caregiver in Woolwich to make doctor's appointments for their elderly loved ones. In fact, you probably make one at the slightest sign that your loved one isn't feeling well. But how good are you at keeping your own appointments? Make the appointment if you need to.
You Feel Sick All the Time
When your body is run down, you tend to pick up every little illness out there. If you're feeling as if you're sick all the time, you may need to start paying more attention to your own health for now. Once you build your immunity back up, you can start to look at other issues.
You're Not Getting Sleep
If you're not getting the amount or quantity of sleep that you need, you're going to be even more run down, so this contributes to keeping you sick. Look for the causes that are keeping you from sleeping well and eliminate them one by one.
You're Eating Foods that Are Terrible for You
What you put into your body is what fuels it. The foods that you eat can help you to keep your immune system strong or they can be the empty calories that keep you full without giving your body anything it can use. Talk to your own doctor about what you should be eating in order to keep yourself in the best condition you can be in.
You Don't Have an Exercise Plan
Exercising regularly helps to keep both your brain and your body healthy. if you aren't exercising, however, you likely believe that you don't have time and that exercise is just too much for you right now. The truth is that exercising will help you to both feel healthier and have more energy so that you can be as involved in caregiving and your life as you need to be.
Having a plan for your own self-care is essential. Start with the basics and then add in other activities that are important to you.
For caregivers in Southern NJ, and the surrounding areas, call and talk to us at Home to Stay Healthcare Solutions (856) 321-1500.