Caregivers in Turnersville NJ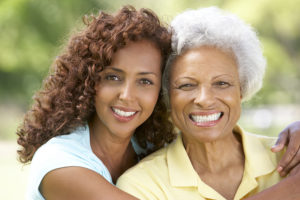 Being a family caregiver can be really intimidating, particularly if you haven't ever cared for someone else before. Although you might think that it would be impossible for you to be the caregiver that your elderly loved one needs, you're probably just being too hard on yourself.
Remember that Your Loved One's Health Conditions Aren't the Full Picture
Your elderly loved one had a life before her health conditions took over and so did you. Just because you're caring for your loved one, that doesn't mean that all of the aspects of your life, or hers, stop or take a back seat. There's more to life than your loved one's health conditions and it will do everyone good to remember that from time to time.
Be Good to Yourself
Family caregivers tend to push themselves to their limits. It's important to remember that you are taking on a really difficult task. It takes a good bit of your time and your energy, but you can't let it control every moment of every day. Continue with your favorite hobbies, give yourself time away, and remind yourself about all of the good things about life and your elderly loved one.
Accept Help Gracefully
When people do offer you help, take them at face value. If the help is of a vague nature, such as, "Let me know how I can help," give that person a task that you really need help with. Sometimes they won't be able to do that for you, and that's okay. But if that person can help, you've taken an important step. You'll need plenty of help during your time as a family caregiver, so don't get into the habit of turning any assistance away.
Trust Your Own Instincts
You may not always know exactly what to do in every situation, but you'll gain instincts as you gain experience. Learn to trust those instincts because you've earned them through a lot of time, hard work, and energy being expended. You can always ask your loved one's medical team or care providers for their opinions, but learn to have faith in the abilities you're gaining.
It's not nearly as difficult to be an awesome family caregiver as you might think it is at first.
For caregivers in Turnersville, NJ, and the surrounding areas call and talk to us at Home to Stay Healthcare Solutions (856) 321-1500.