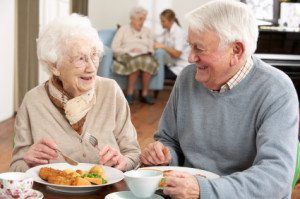 With all the things you have to manage with being a caregiver,  it's nice to have some help deciding what to eat on some days. With August 19th being National Potato Day, there are lots of recipes for you to choose from. If you don't want to look through all your cookbooks, take a few minutes to browse online and you will probably find more recipes than you could ever use in your lifetime.
There's no doubt about it, caregiving for a family member, even when it's someone you love dearly and want to spend lots of time with, can be overwhelming. Before you feel like you're on the road to overwhelm or crash and burn, please consider getting some help. A home care provider could be just the thing you need to help with your loved one. Contact us today to find out more details.
Mashed potatoes are a popular family favorite. But have you tried creamy mashed potatoes with parsnips or with miso and garlic?
Creamy Mashed Potatoes with Parsnips
4 pounds Yukon Gold potatoes, peeled and cut into chunks
1 pound parsnips, peeled and cut into chunks
1 cup milk, hot
6 Tbsp unsalted butter
Fine sea salt and ground white pepper, to taste
Place potatoes and parsnips in a large pot, cover with water and bring to a boil. Reduce heat and simmer until tender, 20 to 25 minutes or until potatoes are very tender. Drain well, return to pot, add milk and butter and mash until almost smooth (or leave slightly chunky, if you prefer). Season with salt and pepper and serve.
Mashed Potatoes with Miso and Garlic
1 bulb garlic, unpeeled
½ teaspoon extra virgin olive oil
2 pounds potatoes, rinsed and quartered
Salt and pepper, to taste
¾ cup plain soy milk (unsweetened)
2 Tbsp aged barley miso
Chives or green onions, finely chopped for garnish
Heat oven to 425 degrees F. Slice ½ inch top off garlic bulb and drizzle with olive oil. Wrap in aluminum foil. Bake until garlic is soft and golden, about 45 minutes. Remove from oven. When cool enough to handle, peel garlic cloves, mince and set aside.
In large pot, add potatoes and cover with salted water. Bring to boil then reduce heat and simmer, uncovered, until tencer, about 15 to 25 minutes.
Drain potatoes and force through a potato ricer or mash until smooth. Transfer to a large bowl and mix in garlic. Cover and keep warm.
Heat soy milk and salt and pepper in a small saucepan over med-low heat. Mix in miso and whisk to combine. Pour over potatoes and combine. Adjust salt and pepper to taste. Garnish with chives or green onions. Serve immediately.
For all of your caregiver needs in Mt. Laurel, NJ and the surrounding areas call and talk to us at Home to Stay Healthcare Solutions (856) 321-1500.