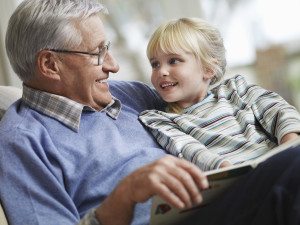 Caregiver in Woolwich Township, NJ
When you make the decision to become a family caregiver for your aging loved ones you are agreeing to devote a tremendous amount of time, effort, and energy to making sure that your aging loved ones' needs are met on a daily basis so that they can live a safe, comfortable, healthy, and happy lifestyle. This does not mean, however, that you do not also have other needs and responsibilities that you must attend to for your children, your spouse, your career, and other areas of your life. This can get extremely stressful, especially during hectic times of year such as back-to-school. Planning ahead and using some simple shortcuts can help you to maintain your effectiveness as a caregiver while also making sure that you handle everything else that others need you for as well.
Balancing back-to-school time with your children and your caregiving responsibilities for your aging parents can seem overwhelming, but it is possible to keep your tasks organized and under control so you can enjoy a smoother, less stressful fall season.
Try these tips for balancing what you need to do for your parents and your children during the fall season:
• Embrace schedules. Written schedules are a tremendously beneficial resource when it comes to keeping yourself organized and making sure that you take care of everything that needs to get done. Invest in a large wall calendar that you can write on and put it somewhere that is highly visible so you can look at it throughout the day. This gives you a visual of everything you need to do for quick reference and ensures you do not overbook your days.
• Multitask. Instead of thinking that you need to make dinner for your aging parents and then you need to go home and make dinner for your children and your partner, think about making one large dinner and dividing it. Even better, plan to have your entire family together for dinner as often as possible so that everyone can benefit from the time together. The same goes for weekly tasks such as grocery shopping or laundry. Combine your responsibilities for both elements of the family so that you can save time without sacrificing effectiveness.
• Set up in advance. Save stress in the mornings by taking some time in the evening to prepare for the next day. Pack lunches for your children, set out clothes, and make sure that everyone's backpacks are packed before bedtime. You can even use your lunch packing time to set up lunch kits for your aging parents for easy meals the next day. Set your parents up for their day by setting out clothes for them, packing their day bags if they are going on an outing with their home care provider, and writing out notes for them to help them through tasks they need to handle on their own throughout the day.
• Get help. Remind yourself that you do not have to do it all. Instead of stretching yourself too thin and putting yourself at serious risk of excessive stress, illness, and mental health concerns, take a step back, identify areas where you could use some extra help, and get in touch with the elder care agency in your area to find out about hiring a home or respite care provider to give you the assistance you need to make sure that you can get through this busy season successfully.
For all of your caregiver needs in Woolwich Township, NJ and the surrounding areas call and talk to us at Home to Stay Healthcare Solutions (856) 321-1500.