When you are taking care of a family member, you may find that you are trying to operate a circus act and balance all the responsibilities that you have. If you are taking care of a parent whose health is deteriorating or they are unable to manage their physical care on a daily basis, and you have your own family obligations, you may sometimes feel overwhelmed trying to determine how to balance these various needs.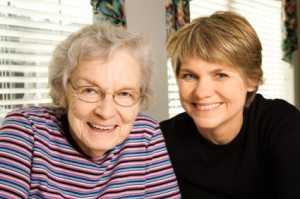 You might feel obligated to take care of your parent, whether it's your mother or father, or even another loved one. You may feel it is your responsibility because you live closer to them than your siblings or other family members. Sometimes family members can guilt you into feeling obligated to be the one to care for that elderly loved one needs.
There are options available to alleviate pressure to allow you to balance your family obligations with being a primary caregiver to an aging parent or loved one. In-home care providers can assist daily living needs for aging individuals on an hourly and daily basis. They are often much more affordable than most people realize at first. These services can certainly help you balance the pressures of work in your own family with the need to make sure that your parent is safe and has what he or she needs at all times.
If you are unwilling to consider in-home care services, then you still need to find a way to balance the various responsibilities that you are now taking on. The first thing you need to do is prioritize your life. If you have small children, then they need to come first no matter what. Unless you have a spouse or other family member who is willing and able to take care of them while you are attending to your aging parent, their needs of your time come first.
If you are married, don't neglect your spouse. The average time that an adult child spends taking care of a sick or elderly parent is about 20 hours per week. If you have a full-time job, those 20 hours will likely lead to not spending enough time with your own family.
This is why it is important to find the right kind of balance between your own responsibilities to yourself and your immediate family and those of an aging loved one. You can't help everyone by running yourself into the ground. Then no one benefits and everyone loses. If you are struggling to balance your life while being a caregiver to an aging parent or loved one, consider professional assistance to help provide the level of care the individual needs and deserves.
For all of your caregiver needs in Cherry Hill NJ and the surrounding areas call and talk to us at Home to Stay Healthcare Solutions (856) 321-1500.