Compassionate Home Care For Seniors in New Jersey
Home to Stay Senior Care Solutions headquarters is located in the heart of Cherry Hill, NJ with an office in Red Bank, NJ. We are one of the best stay at home care service providers with an emphasis on supporting seniors with dementia related disease. Home to Stay is the exclusive provider of the AlzBetter dementia program that aids both families and caregivers in providing the best care as the dementia diagnosis progresses. 
If you and your family are struggling with caring for an aging family member or a family member with an Alzheimer or dementia related diagnosis, Home to Stay can help. Currently we are caring for seniors and support families throughout Central and Southern New Jersey in Burlington County, Camden County, Salem County, Gloucester County, Ocean County and Monmouth County.
Our Caregivers are Certified Home Health Aids that are professionally trained, credentialed, and have passed our background screening. We also offer companions for those who do not require hands-on care.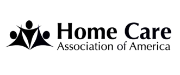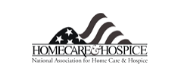 For privacy reasons YouTube needs your permission to be loaded. For more details, please see our
Privacy Policy
.
I Accept
A Message from our Founder
"Mom was living alone and had a fall. It was not until this fall that we realized we were unprepared. When it was time for Mom to come home, she needed in home senior care to assist her and prevent another accident. 
Like most people in this situation, we were confused and did not know where to go for help. It was this life-changing experience that led to starting this home care company that is now focused on enabling those who wish to stay at home and age in place." – Andrew Dubler
What are your caregiver's qualifications?
Our caregivers are trained, credentialed and background screened.
Do you offer a Free In-Home Consultation?
Yes! Our Free Consultation is provided by an RN at your discretion.
Andrew, your help and support got us through this rough time. Thank you again from the bottom of our hearts for all you and your wonderful staff did for our father during his most needful times.
Thank you to all of the Home To Stay staff for the care they provided my Aunt Gertrude. You always ensured a qualified caring aide was there with her – even during the weekends – storms and holidays. Knowing she was not only not ever left alone but always with such wonderful aides gave us great comfort.
Thank you for having someone the night Les came home form the hospital. It was 9:30 on a weeknight and I was so grateful to not be alone. You being here to welcome Les home and personally introduce his caregiver to us was a great comfort. Your caregivers Eileen and Carol were my rock and support system during the saddest time of my life. Thank you again.