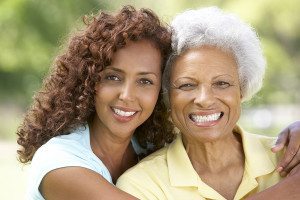 What is being considered a growing epidemic in this county is the fact that many caregivers for elderly individuals are family members who have full time jobs. It's consider a growing problem because it's placing a lot of strain on the caregiver, his or her job, and it's also detracting from a proper level of care.
Home care services is an alternative that can make a considerable difference in the lives of those who require care, and those who are tasked with providing that level of care. Hiring a professional in-home care provider can give the family member a much needed break, an opportunity to tend to their own needs, and to focus on their own profession, possibly even their career.
So why would home care services be the right alternative?
First, too many family members have a tendency to take on too much responsibility for the welfare of their aging loved ones. They assume that they can do the job just as well as anyone else, such as a paid in home care provider.
The truth is that if they don't have any prior experience as a caregiver, then they will be learning through a process as they go. This wouldn't provide the best level of care for the patient, even when their intentions are good.
Second, when you're responsible for the health and well-being of an elderly individual, such as a parent, you are going to end up spending more time and energy focused on them and not on your job or other responsibilities.
You may feel that you don't want your loved one to be subjected to having a stranger coming to their home to help them. You may feel obligated to provide this level of care. You may feel that it's your 'job' to do so.
This can cloud judgment and make it more difficult to understand that what your loved one may really need is more than you can provide.
There is also a greater burden being placed on hospitals and medical professionals to push for seniors to recover and be cared for at home. Many family members don't think that this is an affordable option, so they take on the role themselves.
Home care services is actually the most affordable option and when you are working a full-time job, you won't be nearly as effective for your loved one as you may prefer to be. In those cases, it's best to hire an in home care provider, even as a supplement to help you continue to provide the highest level of care to your loved one so that he or she is safe, happy, and healthy in the comfort of his or her home.
For all of your home care services needs in Mt. Laurel, NJ and the surrounding areas call and talk to us at Home to Stay Healthcare Solutions (856) 321-1500.