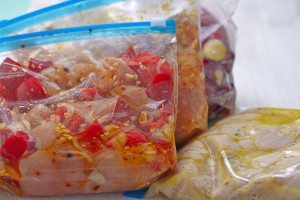 When you are on a senior care journey with your elderly loved ones, time is your most important commodity. Making the decision to be a family caregiver does not mean that you are just able to give up everything else that you need to do on a daily basis. You must still keep up with all of your other obligations, including taking care of your children, nurturing your marriage, maintaining your career, running your household, and then fit in all of your parents' needs as well. This means that you are often facing a schedule that seems far too filled for you to manage, and a to-do list that is impossibly long. While some of these to-do list items are easy to push onto the next day or eliminate all together, there are others that you simply cannot do without. One of these is making sure that your loved ones get healthy, delicious, and satisfying meals every day.
Preparing homemade meals is an important part of your senior care efforts, and one that you cannot just ignore, but it can seem daunting to fit it into your schedule. Taking advantage of freezer section time-savers can help you to feel prepared for cooking meals when you are short on time and know that you are giving your loved ones delicious meals without relying on the fast food drive-thru or that stack of delivery menus so you can keep giving them the nutrition that they need and keep their budget intact.
Some of the best freezer section time-savers that you can find in the grocery store include:
• Frozen spinach. Spinach is a nutrition powerhouse, packed with dietary fiber, vitamins, minerals, and antioxidants. Purchasing it fresh and cooking it down, however, can be expensive and time-consuming. One package of frozen spinach has the equivalent of several bags of fresh spinach and thaws extremely quickly so you can add them to your favorite recipes. This is a great way to bulk up the nutrition and satisfaction in recipes such as lasagna, pasta, and stir-fry dinners.
• Pepper and onion mix. One very common player in the freezer is bags of three pepper and onion mix. This is a combination of red, green, and yellow bell peppers along with onions. Already chopped, these make a fantastic inexpensive and stress-free addition to stir-fry, fried rice, and even taco recipes, as well as hot sandwiches such as cheesesteaks.
• Rolls. A cold roll right out of a bag is nowhere near as satisfying as hot rolls fresh out of the oven, but preparing the dough, letting it rise, and then baking it can be an hours-long endeavor. Frozen yeast rolls only require a quick thaw that you can accomplish at room temperature and then less than half an hour to bake.
• Herb cubes. This is a shortcut that you can do yourself. The next time you purchase herbs, or if your parents grow herbs and have a surplus, chop them up finely and put them in the wells of an ice cube tray. Fill the wells with water, making sure that there is more herbs than water, and freeze. When you want to add some extra flavor to your meals, throw in a couple of these cubes.
For senior care in Southern NJ and the surrounding areas call and talk to us at Home to Stay Healthcare Solutions (856) 321-1500.