Hemorrhoids are a painful and embarrassing problem that's not uncommon in the elderly population. Caring for a senior with hemorrhoids requires patience and also the use of some of the helpful hemorrhoid products that have been designed to reduce the pain associated with this condition. They also increase the comfort of the elderly person and promote sanitary hygiene.
Sometimes the minor home health care duties fall to the relatives. Other times, a senior health care service can be used. When relatives aren't able to keep up to the pace of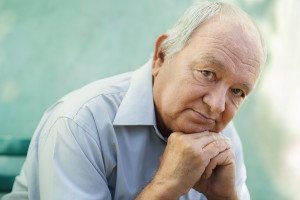 taking care of their beloved family member, a professional caregiver can be used to take up the slack. They are trained professionals and know exactly what to do to help your elderly loved one.
Some of the things a senior with hemorrhoids needs help with are:
They may have trouble applying the necessary hemorrhoid ointments which are helpful in stopping pain and curing their condition. These ointments usually must be applied on a daily or even twice daily basis in order to produce the desired results.
The senior must sit a certain way or on a special donut-shaped pillow to reduce the painful itch dgfev online casino associated with hemorrhoids.
If your elderly loved one can't comfortably support his or her own body weight, they may need help in transferring until the hemorrhoids are healed up.
Using the toilet can be a very painful experience when dealing with hemorrhoids. Wiping properly after a bowel movement can be very difficult and the chance for infection is at an increased level until after the problem has healed up.
A toilet bidet seat is highly encouraged for seniors suffering from this condition, especially if they seem to develop them on a regular basis. The bidet cleans them off gently and thoroughly with water and there isn't the painful paper wiping process which isn't always very effective in maintaining hygiene anyway.
It takes patience and kindness to help an elderly adult with a painful condition like this.
It can be very embarrassing for the elderly senior to talk about this problem. Visiting the doctor to get the necessary medication and to check that things are under control can also be very difficult for them to do. They really need your patience and understanding at this time.
A trained professional healthcare worker knows just what to do to help bring relief to the senior suffering from this painful and very annoying problem.
For all of your senior care needs in Turnersville, NJ and the surrounding areas call and talk to us at Home to Stay Healthcare Solutions (856) 321-1500.