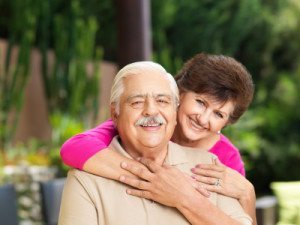 You've been protected by your parents all your life. They've always been there for you – whether you needed help with selecting the perfect tux for that important prom night or an issue related to your newborn baby. Now when you see your pillars of strength slowly weakening, it's hard to bear. The very parents that were always there when you needed help, now need help with things. With the beginning of this year, let's make a resolution of providing the best care to the seniors of our houses.
Seniors are often reluctant to ask for assistance and get professional care even when they know they need it. Reasons may vary from pride or not wishing to be a bother to a fierce desire to stay independent. Children of aging parents need to prepare themselves for conversations regarding care in order to get their elders to agree to go in for it.
The Benefits
When seniors avail in-home senior care, they have a different experience as compared to the elder care offered by a nursing home or another assisted living facility. When they're in their own homes, the familiar environment is less taxing. Caregivers can offer more patience and attention, and elders can do their tasks at convenient speeds.
Home care offers personalized care which is tailored according to individual needs. All interactions are one on one.
When senior care is in-home, routines of other family members are not interrupted and they are assured that their elders are looked after. They can enjoy any free time they have with the patient who is in the home with them.
Often getting senior care at home proves more economical than other types of care. Typically, home care costs are one-tenth of hospitalization costs and only one-fourth of nursing home placement for dealing with similar health issues.
How to Choose
Before selecting a senior care provider, find out things like whether the setup fits in with your family, is it a licensed one, the nature of training provided to employees, and details about payment and insurance. This will help you understand the quality of senior care to expect.
The Cost
Elders often do not really require full-time care. Sometimes a few hours each day or a few days each week are sufficient. Availing flexible solutions can help curtail costs of home care services and sometimes even make them more affordable than a private facility.
By hiring care providers for your seniors, you gain two important things – peace of mind and ample support. You breathe free knowing your loved one is in good hands and extra support is available when required.
When commitments force you to be away, you know your elders are not alone and they're safe. Whenever you can make yourself available, you can do your bit and be at your loving best.
For all of your senior care needs in Cherry Hill NJ and the surrounding areas call and talk to us at Home to Stay Healthcare Solutions (856) 321-1500.