Elder Care in Turnersville, NJ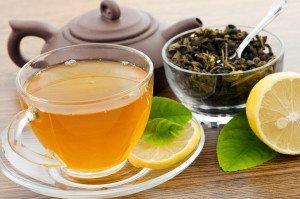 When the holidays have passed and the new year begins, many elderly adults may find themselves dreading the long winter ahead. With the cold and snow of January, many elderly adults may find that their ability to go out and do activities they enjoy has decreased and their boredom has increased. During this chilly time of year, everyone, especially elderly adults need something comforting to lift their spirits, and nothing does the job better than a cup of hot tea. Hot tea is the perfect beverage for a snowy winter day. It warms the body and eases the mind as well as provides elderly adults with many valuable health benefits. January is the perfect time for elderly adults to get in the habit of drinking tea as well as expanding their horizons and trying new and different teas that they may never have tried before. Read on for some facts about hot tea and for some reasons why elderly adults should make a cup of hot tea part of their daily routine.
Health Benefits of Hot Tea:
Research has show that drinking tea on a regular basis can help prevent cancer and heart disease. It has also been shown to have health benefits for those with diabetes and high cholesterol. In addition, drinking tea may help people meet their weight loss goals and stay mentally sharp. Elderly adults who opt to substitute a cup of tea for just one soda or glass of juice per day will find that they will be consuming much less added sugar and empty calories. For elderly adults who are sensitive to caffeine, tea can make a great replacement for morning coffee. Even though tea does contain caffeine, it has significantly less than coffee. It is enough to wake you up, but not so much that it will cause jitteriness or sleeplessness.
Types of Tea to Try:
Green Tea is known as one of the healthiest things to drink! It is rich in antioxidants which may prevent the development of cancer cells. It has also been shown to help lower cholesterol and prevent better heart health. Elderly adults who drink green tea on a regular basis may have a lower risk for Alzheimer's disease, Parkinson's disease, and stroke. Green tea has an "earthy" flavor that is light and smooth. For a tangy twist, add a squeeze of lemon. For a more floral flavor and aroma, try a green tea and jasmine tea blend.
Black Tea is a popular coffee alternative as it has a high caffeine content. While it can't boast as many health benefits as green tea, it may help elderly adults lower their risk for stroke.
Herbal Tea comes in several different varieties and serves several different medicinal purposes. Caffeine free herbal teas such as chamomile can promote relaxation while minty and refreshing peppermint tea promotes good digestion. Check your local health food store or farmer's market to find an herbal tea (or blend) that is perfect for you.
Source: http://www.webmd.com/diet/tea-types-and-their-health-benefits?page=1
For elder care in Turnersville, NJ and the surrounding areas call and talk to us at Home to Stay Healthcare Solutions (856) 321-1500.