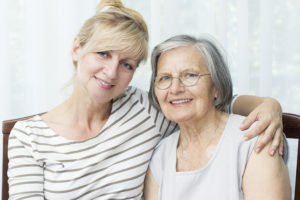 Whether you have been caring for your elderly parent for some time or you are just getting started on this journey with them, you might be considering the benefits of starting home care for them. You may feel as though your loved one has needs that are too extensive for you to handle confidently and effectively, or you may think that your loved one would simply benefit from having additional support and social interaction throughout their later years. Whatever the reason that you are considering starting home care for your parent, it is important that you choose the care provider, the schedule, and their services carefully to ensure that your loved one gets the care that is right for them.
Some issues to consider when selecting home care for your aging parent include:
• Your parent's preferences. There are all different types of home care providers and it is important to evaluate the type of care that your loved one would prefer to have so that you can select the appropriate provider. This can include whether they would want a male or female care provider, their preferred age of the care provider, and other details. While you might not be able to guarantee these details for your parent, knowing them can help you to narrow down your options when possible.
• Their care needs. Take the time to thoroughly evaluate your loved one's specific needs and challenges. Being detailed and specific about your parent's needs enable you to discuss exactly the type of care that they need and find the care provider who would be able to fulfill these for them.
• Your care efforts. When considering home care for your parent it is important to determine how much you plan on being directly involved in your parent's care. This will help to determine how much the care provider will need to be in the home with your senior, the types of tasks that you need them to complete, and other details.
• Their personality traits. Is your aging parent active, energetic, and full of personality, or are they more quiet and subdued? Corresponding your parent's general personality with the care provider's can help to ensure that their care will be as beneficial and enjoyable for your loved one as possible.
Starting home care for your aging parent can be one of the best ways that you can help them to stay healthy and safe, and live the highest quality of life possible as they age in place. An in-home senior care services provider can make a tremendous difference in your parent's life by understanding their needs and creating a highly personalized course of care, support, and assistance tailored not just to those needs but also their personality, lifestyle, and goals. This not only helps them to remain safe, healthy, and comfortable, but also supports more independence, autonomy, and fulfillment throughout their later years. As their family caregiver, the attentive, dedicated care of a home care provider can give you greater confidence that your loved one is getting everything that they need to enjoy the lifestyle that they deserve throughout their later years. This means that they you not only have peace of mind that they are happy, safe, and healthy, but it gives you the opportunity to focus more energy and attention on other things in your life, such as your children, your career, your home, your marriage, or even yourself.
For homecare in Southern NJ and the surrounding areas, call and talk to us at Home to Stay Healthcare Solutions (856) 321-1500.