If you're reached the point where you know your father can no longer take care of himself on his own, then you're probably looking at several different options. One could be a nursing home, but unless his health is extremely poor, there are far better options to choose from. Assisted living facilities and in home health care services are some of the most economical and best for his physical as well as emotional health.
So what is the difference between the two? Many people often incorrectly associate assisted living with nursing home care. They are not the same and are, in reality, not even close. Assisted living is where your father would move into an apartment or house that is his own, and will generally take care of himself the best he can, but there would also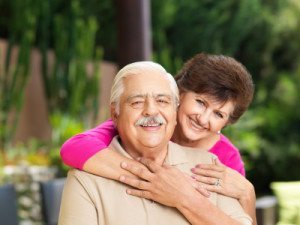 be staff on hand, just a short distance away, who will check on him or provide some basic level of assistance with just about anything that he would need.
With assisted living, your father wouldn't need to worry about casinowarbon.info taking care of the lawn, fixing the plumbing, or taking care of the property. He may enjoy those things, but since he's older now, it may not be practical.
With an in-home care provider, your father would have the assistance of someone just about 24 hours a day, seven days a week, all in the comfort of his own home. That means if your father is having trouble taking care of some basic household tasks, such as cooking for himself, then the in-home care provider would be able to help him with that. If he needs help getting up and down the stairs in his home, then the care provider would be able to help him with that. If your father needs to be reminded to take certain medications at certain times, you would know that the provider is making sure that it's done and he is being care for around the clock.
Moving into a new home can be a traumatic event in anyone's life. When you're older and especially if you've live in your home for many years, having to leave it and start somewhere new can make you feel as though you've lost the last bit of control you had. For that reason, more than any, in home health care services is a better option than assisted living.
 For all of your home care services needs in Cherry Hill NJ and the surrounding areas call and talk to us at Home to Stay Healthcare Solutions (856) 321-1500.