Home Care in Turnersville NJ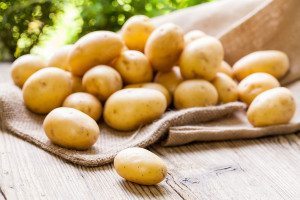 As a family caregiver for your elderly loved ones, you know what it is like to feel so busy that you just cannot imagine trying to fit getting into the kitchen and preparing a made-from-scratch meal into your daily schedule. This does not mean, however, that you have to rely on convenience foods and prepackaged meals or fast food to make sure that they have something to eat at the end of day. With a little bit of planning and putting aside one day of the week to prepare meals you can ensure that their freezer and refrigerator are stocked with homemade, tasty, and nutrition-packed dinners that are fast for them or their in home health care services provider to heat up and enjoy.
This recipe is a delectable twist on a classic casserole that takes it from a rich side to a full meal all in one dish. Ideal for warming your parents up on a cold day, this version of scalloped potatoes adds extra protein from ham for a combination that is comforting, filling, and something you will be happy to feed your loved ones. If you are planning to keep it aside for a later meal, stop before the baking step, cover tightly, and then freeze or refrigerate.
What You Will Need
2 cups of grated Monterey Jack cheese
Fresh chopped parsley
3 cups of diced cooked ham
2 pounds russet potatoes
Fresh ground black pepper
1 and 1/2 cups of milk
1 and 1/2 cups of half and half
1/3 of a cup of all-purpose flour
1/2 of a yellow onion
4 tablespoons of butter, plus more for greasing dish
A large skillet
A 2 quart baking dish
A whisk
A mandolin
A sharp knife
A cutting board
Aluminum foil
What to Do
Wash the russet potatoes thoroughly
Use the sharp knife to dice the yellow onion
Preheat the oven to 375 degrees F
Place the large skillet over medium heat
Add the butter and onions to the large skillet
Cook for about 3 to 4 minutes, until the onions begin to go soft
Sprinkle the flour on top of the onions
Whisk the onions and flour together until well combined
Cook the onions with flour mix for about 2 minutes, or until golden brown
Stir in the half and half and milk carefully, while continuing to whisk
Continue whisking as the mixture thickens, which should take about 3 to 4 minutes
Add pepper to taste and stir
Reduce the heat to low and keep warm
Slice the potatoes very thin either using the mandolin or the sharp knife, going as thin as possible
Generously butter the 2 quart baking dish
Add half of the sliced potatoes and half of the diced ham to the baking dish
Sprinkle half of the cheese on top of the potatoes and ham
Add a new layer with half of the sauce from the skillet
Place the remaining potatoes in the dish
Cover with remaining cheese
Cover with remaining sauce
Sprinkle a bit of extra pepper on top
Cover the dish with aluminum foil
Place in the oven and allow to bake
Bake for 20 to 30 minutes, or until the cheese is golden brown and the sauce has begun to bubble
Remove from the oven
Sprinkle with chopped parsley
Serve hot
For home care in Turnersville, NJ, and the surrounding areas call and talk to us at Home to Stay Healthcare Solutions (856) 321-1500.