Hazardous conditions on the road are dangerous for anyone at any time of the year. However, they pose a stronger threat in the winter as snow and ice make roads slippery and reduce visibility. Furthermore, some seniors have trouble driving as they are having difficulty with their vision or mobility. When these two factors combine, the consequences can be very frightening.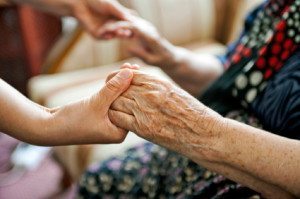 Instead of having a scary driving experience this winter, or allowing a loved one to go in harm's way, consider hiring a home care companion. These individuals can actually drive your elderly family member or friend around for the winter. Of course, you'll want to ensure that the individual being hired has a driver's license and a strong driving record. Once these credentials have been met, you'll be able to hire a reliable driver for your parents or other relatives.
Now, you might be a little bit concerned about the state of the companion's vehicle. If this is an issue, speak with the agency to find out if the companion is able to drive the elderly person's car instead. Dad takes excellent care of his car and always has, so why should he not be able to enjoy it as much as possible?
Once the companion is ready to get behind the wheel of the car, whether it belongs to the companion or to the client, the latter can take the former to doctor's appointments, weekly arts and crafts club meetings, religious services and so forth. No longer will the senior citizen need to worry about facing the icy conditions of the road by him or herself. Sometimes, simply having another person in the car is enough to make the weather around you seem much less overwhelming.
Remember, do not be forceful when you're suggesting that perhaps your parent or other relative should literally have someone take over the steering wheel for awhile. Have a talk with your parents and ask if they feel comfortable when they are driving in wintery conditions. It's likely that they do not, and they will probably express some level of fear to you. Do not automatically suggest that they should stop driving altogether; instead, gently bring up the idea of having a person come to drive during the months with more dangerous driving conditions. As the year progresses on, your relatives might just find that they want to continue working with the home care companion.
For all of your home care needs in Bordentown, NJ and the surrounding areas call and talk to us at Home to Stay Healthcare Solutions (856) 720-0081