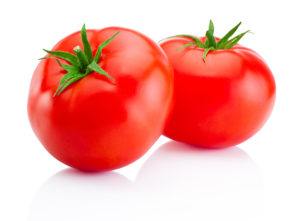 Per the 2017 Alzheimer's Association Facts and Figures report, there are more than 5 million men and women in the U.S. dealing with Alzheimer's. When planning what to grow in your mom or dad's garden, consider fruits, herbs, seeds, and vegetables that experts believe help promote brain health. The Alzheimer's Association recommends people lean towards a Mediterranean diet that focuses on nuts, seeds, vegetables, and lean meats. They also urge the use of herbs instead of salt when seasoning foods.
You can help your parent grow many of the best foods for brain health at home. Here are five brain-healthy crops that are also very easy to grow in garden beds, raised gardens, and planter pots.
Beets
Wake Forest University researchers found a huge benefit in beets. The root vegetable's juice contains nitric oxide, which improves blood flow in the brain. Wake Forest's Translational Science Center feels this will greatly aid seniors looking to find brain-healthy foods.
Leafy Greens
Dark leafy greens like chard, kale, and spinach are also believed to help with brain health. The leafy greens are rich in lutein, a protein believed to help slow declining brain function.
Sage
Studies have found that the oils found in fresh sage help stop the decline of memory and other cognitive skills. In fact, one study found people that ingested sage did better on tests. Sage is a perennial that will return year after year. The flowers attract honeybees, so the plants are also beneficial to bees.
Strawberries
Strawberries and other berries contain high levels of flavonoids. Researchers from Brigham and Women's Hospital find that the flavonoids in berries slow the progression of dementia. Strawberries are one of the easier berries to grow in backyard gardens, so it's one of the best choices.
Tomatoes
Rich in antioxidants, tomatoes help prevent free radicals from damaging cells throughout the body, including the fatty tissues that make up the brain. Tomatoes grow well in planters or garden beds, and other than water and a little pruning, they need little care.
Incorporate the crops your mom or dad grows into daily menus. If you don't have time to help your parent cook meals, a home care service is an excellent option. Schedule a caregiver as often as your parent needs, whether it's a few days a week or every day. Home care professionals provide helpful services, such as meal preparation, that make it easy for your aging parent to stay in the family home.
Sources:
https://www.alz.org/facts/
https://www.alz.org/brain-health/adopt_healthy_diet.asp#diet
https://news.wfu.edu/2010/11/03/benefits-of-beet-juice/
https://www.huffingtonpost.com/entry/leafy-greens-brain-health_us_58581ed9e4b039044709b0ce
https://www.prevention.com/health/best-herbs-spices-for-brain-health
https://news.harvard.edu/gazette/story/2012/04/berries-keep-your-brain-sharp/
For home care in Southern NJ and the surrounding areas, call and talk to us at Home to Stay Healthcare Solutions (856) 321-1500.