Quikiks—The Hands-Free Shoes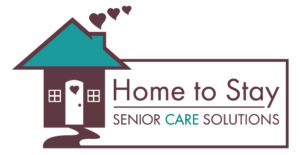 There are hands-free shoes that improve quality of life and promote independence for your clients. Quikiks.com
The rear portion of the shoe tilts back on a hinge allowing the person's foot to slide in. The back of the shoe closes and fastens with a magnet as the wearer steps down. To take the shoe off, the wearer strikes their heel on the floor.
The back of the shoe opens and their foot slips out.
What a great way to encourage independence for clients. Check out the website.
Foster Independence with Dexterity Kits
Some elderly people have a hard time using eating utensils or writing implements due to arthritis or a decrease in fine motor skills. A simple fix is to "build up" the handle. You can use foam or tape to make the handle thicker. Have your loved one assist you by holding the utensil or pen. You will see a big difference in their use of the utensil or writing implement. You can also find "built up" eating utensils at your local pharmacy. There are also dexterity kits to add to your loved one's most used items.
Reminiscing Ideas
Did you know that house plants and fresh flowers can brighten the day of your loved one? Your loved one may not like to plant or garden presently, but by simply having them in their home, the foliage can enhance their mood and increase their appetite. House plants and flowers soak up the carbon dioxide and release fresh oxygen into the air. The colors of the blooms also stimulate the mind and can assist you in reminiscing with your loved one. Ask questions like: Do you remember what flowers you held at your wedding ceremony? Did you have a garden? What did you grow? What do you remember best about your mother's garden?
Home to Stay Welcomes Allie Swartz!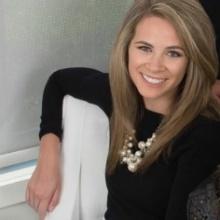 Before Home to Stay, Allie was a publicist and executive assistant at a boutique public relations firm in Marlton, NJ. With her experience in public relations, she brings her ability to work with different personalities, enthusiasm and attention to detail to Home to Stay. She graduated Centenary University with a bachelor's degree in business administration with a concentration in marketing.
CHHA Classes to Start This Month!
Home to Stay was approved to hold Certified Home Health Aide Classes starting this month! We will be rolling out a 60 hour online classroom to be accessed on the student's home computer or laptop and a 16 hours clinical session at our office's classroom in the lower level. Students interested would come to our office and fill out an information sheet and be interviewed by our HR Manager. If deemed appropriate for the class, the student would pay an introductory cost of $250 and be given access to the online classroom. The student would have a designated time to complete the online portion of the class. Home to Stay tracks progress and scores. There will be 10 students to a class. Space is limited and first come, first serve.
The date are as follows:
August 29, 2016 thru September 23, 2016
October 3, 2016 thru October 28, 2016
November 7, 2016 thru December 2, 2016
2017 class dates will be released at the end of December 2016.
The Dog Days of Summer
These hot summer days can seem like they hold the elderly hostage inside their homes. The media reiterates how hot and dangerous the heat is for the elderly multiple times a day while we are watching the news. It's partly true, but the peak times from 10am to 6pm are the really dangerous times. Enjoying breakfast outside in the early morning hours or dinner in the early evening hours can be enjoyable. Fresh air is good for the lungs and many believe they sleep better at night after spending as little as 15 to 30 minutes outside. The sun provides us with Vitamin D which can enhance mood and lower blood pressure.
Don't forget the sunscreen, a nice wide brimmed hat and the bug repellant. Having an ice cold drink like ice tea or lemonade can be a nice treat. Popsicles or an ice cream cone can satisfy or quench your thirst while enjoying the sunshine.
Make Mealtimes Easier for People with Dementia
1. Limit distractions. Serve meals in quiet surrounding, away from the TV and other distractions.
2. Keep the table setting simple. Avoid placing items on the table, such as table arrangements or plastic fruit that might distract or confuse the person. Use only the utensils needed for the meal.
3. Distinguish food from the plate. Changes in visual and spatial abilities may make it tough for someone with dementia to distinguish food from the plate or the plate from the table. It can help to use white plates and bowls with a contrasting color placemat. Avoid patterned dishes, tablecloths and placemats.
4. Check the food temperature. A person with dementia might not be able to tell if something is too hot to eat or drink. Always test the temperature of foods and beverages before serving.
5. Be flexible to food preferences. Keep long-standing personal preferences in mind when preparing food, and be aware that a person with dementia may suddenly develop new food preferences or reject foods that were liked in the past.
6. Give the person plenty of time to eat. Remind him or her to chew and swallow carefully. Keep in mind that it may take an hour or longer to finish eating.
7. Eat together. Make meals an enjoyable social event so everyone looks forward to the experience. Research suggest that people eat better when they are in the company of others.
8. Keep in mind the person may not remember when or if he or she ate. If the person continues to ask about eating breakfast, consider serving several breakfasts—juice, followed by toast, followed by cereal.
Source: http://www.alz.org/care/alzheimers-food-eating.asp