Home Care in Cherry Hill NJ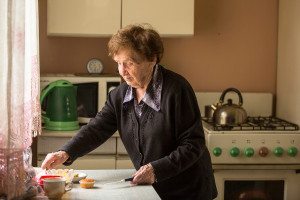 February is National Senior Independence Month. Supporting as much independence as possible for your elderly parent is a fantastic way to keep his mind sharp and engaged, support his mental and emotional health, and help him to live the happiest, healthiest, and most comfortable quality of life possible as he ages in place. This National Senior Independence Month take the time to evaluate your parent's home care plan and find ways that you can modify it to increase their independence in a way that allow them to carry on the life that they desire while also staying safe, healthy, and happy.
Some ways that you can encourage independence for your elderly loved one include:
• Hire a home care provider. It may seem strange to consider hiring an additional person to help care for your parent when you want to encourage him to be more independent, but a care provider can actually be a powerful tool in helping your parent to live the type of lifestyle that he desires. This care provider can help to reduce the amount of time that you need to offer direct care, which can greatly increase your parent's perception of his independence, and can offer extra support such as reliable transportation and companionship that encourage your parent to get out into the world and do more on a regular basis.
• Modify his home. Simply because your aging parent copes with some limitations and challenges does not mean that he cannot continue to live largely independently. For many seniors, the biggest issue with their limitations and challenges is that their homes are not properly equipped to help them to address these issues so they have to receive help to handle basic daily tasks such as getting around the home, preparing meals, or handling their personal care tasks. Make meaningful modifications to his home that will address his limitations and challenges in effective ways so that he can handle these tasks safely and comfortably. Consider modifications such as adding a ramp to make getting into the home easier, replacing their shower with a walk-in tub, or installing a stair lift so that he can utilize his home more efficiently.
• Offer emotional support. Sometimes what a senior needs most in order to pursue a more active lifestyle is simply emotional support and encouragement. Many seniors feel that they are not capable of living on their own or handling their own care tasks, especially if they have recently lost their partner or have experienced a serious medical or health situation that will change how they go about their daily lives. Having you there to tell your senior that you believe in him, that you know that he is able to handle living independently, and that you want him to have an exciting, engaged quality of life can be incredibly meaningful and give him the strength, courage, and confidence to move forward with his life handling as much as he can on his own, and asking for help when he needs it.
For home care in Cherry Hill, NJ and the surrounding areas call and talk to us at Home to Stay Healthcare Solutions (856) 321-1500.