Elder Care in Cherry Hill, NJ – Helping Your Elderly Loved One Reduce the Risk of Alzheimer's with This Special Diet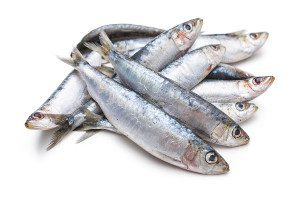 Eating healthier certainly has never hurt anyone. Trading in sugars and deep-fried foods for fruits and veggies helps you look and feel better. You have probably heard about the benefits of a Mediterranean diet as well. Research shows that the Greeks have a much lower rate of Alzheimer's than Americans, but why? It is believed that much of it has to do with the diet. Read on to learn more about how elderly health care providers can help their clients adopt a Greek diet and possibly keep their brains healthy for longer.
What Foods Does a Greek Diet Include?
A Greek diet offers many nutritional benefits because it incorporates the following foods:
Whole grains
Olive Oil
Nuts
Fish
Fruits
Vegetables
Beans
Greek yogurt
Red wine
A Greek diet is low in poultry and red meats. Pork and beef contain cholesterol and saturated fats, which are unhealthy for the body and can actually block nutrient-carrying arteries and cause brain damage. Instead, the diet focuses on consuming unsaturated fats, which are found in nuts and healthy oils. Fish and oils contain omega-3 fatty acids, which are basically brain food. Fruits and veggies provide fiber to help ward off Alzheimer's even further.
Benefits of a Greek Diet
A Greek diet is excellent for the heart, and it provides other benefits as well, including the following:
Slower decline in cognitive functions
Reduced risk of Alzheimer's and other dementia-related illnesses
Improved blood sugar and cholesterol levels
How Much To Eat
While the Greek diet is a good choice for elderly home care providers looking for a way to boost their clients' nutrition and health, calories and servings still need to be monitored. It's not as easy as simply trading one food for another. It's important to consider a client's age, height and weight, but for the most part, women should consume 1,600 – 1,800 calories and men should consume 2,000 – 2,200 calories. It's not a good idea to eat in excess. A serving of nuts is about ¼ cup, a serving of olive oil is about a tablespoon and a serving of fish weighs in at 3 ounces – the size of a deck of cards.
Each meal should include many vegetables, with fruits incorporated when possible. If you are looking for meal ideas, you can find many resources online. You can download a free meal plan here.
For all of your elder care in Cherry Hill, NJ and the surrounding areas call and talk to us at Home to Stay Healthcare Solutions (856) 321-1500.