Elderly Care in Turnersville NJ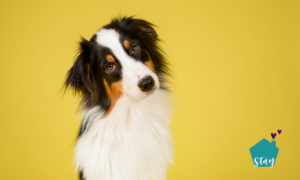 For elderly loved ones who live at home, pets can become important members of the family. If your loved one owns a dog, they are very likely to experience the many benefits of dog ownership. They may find they feel less lonely or isolated and they may even get out and about more because their dog is in need of a walk. In addition, a dog can be a great companion and bring joy to their days. August 26th is celebrated as National Dog Day to celebrate all of the ways that dogs can enrich the lives of their human owners. This National Dog Day, encourage your loved one to celebrate their dog. Here are just a few ways they can do just that:
Take a Walk
If it has been a while since their dog has been out on a walk, encourage your loved one to get out the leash. Offer to join them and make dog-walking less of a chore and more of an enjoyable social experience. Try visiting nearby parks or even dog parks and let your loved ones dog run around a bit.
Do a Safety Check
A safe and healthy dog is a happy dog. On National Dog Day, offer to check your loved one's house for pet safety and make any modifications if needed. Be sure that the dog always has clean and fresh water and a clean food bowl. In addition, be sure that any toxic houseplants are kept away from the dog's access. Remove any small items that can be chocking hazards from the floor such as pens, water bottle caps, and more.
Check the Dog's Health Records
Check and see when was the last time your loved one's dog visited the vet. Are they up do date on vaccines and check ups? If you don't know, call the vet to find out and then schedule an appointment if needed. Remember, getting your love one's dog routine care and the proper immunizations will help them to stay happier and healthier and live a longer life.
Give the Dog a Special Treat
National Dog Day is your loved one's dog's special day, so why not give them a special treat? Buy them a new bone or toy or make a homemade dog treat for them. Rewarding your loved one's dog every once in a while can keep them happy and motivated.
Source: http://www.nationaldogday.com/#!20-ways-to-celebrate/vxf48
For elderly care in Turnersville, NJ and the surrounding areas, call and talk to us at Home to Stay Healthcare Solutions (856) 321-1500.