Senior Care in Woolwich Township, NJ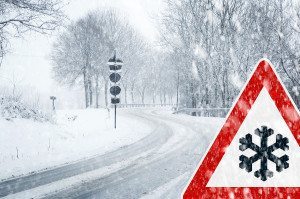 Fall weather has settled in everywhere, which means that the chill of winter is just around the corner. Depending on where you live, it could be only a matter of a few weeks until you start experiencing full-on winter weather, including very low temperatures, snow, and ice. These weather conditions could be a major hazard for you, your parents, and their elderly care provider, and could make ensuring that they get the level of care, assistance, and support they need more difficult. Preparing now and ensuring that your parents have everything that they need in their homes, and that you have everything you need in your vehicle or supply kit, to handle the winter weather no matter how suddenly it hits ensures that you will stay as safe, secure, and warm as possible from the first snowflake until the great thaw begins next year.
Use this checklist to help you prepare your elderly care supplies for winter weather:
• Outer garments. Staying warm is critical during the winter weather, and that can be difficult when the temperature outside drops. Outer garments such as gloves, scarves, hats, and jackets help keep the body temperature up and make it easier to layer for better temperature control than just wearing heavy clothing. Check to make sure that your parents have at least two sets of outer garments so that there is always a clean, dry set available even during rainy or snowy weather. Be sure they are in good condition and fit well so that they are ready for the weather.
• De-icer. Even a thin layer of ice on a sidewalk or driveway can be extremely dangerous for seniors who have mobility issues or balance problems. A slip on the ice can lead to devastating injuries with lingering negative effects for your seniors. Stock up on surface de-icer that will melt ice if it forms and prevent further ice from forming. Make sure that you check with the regulations in your area to make sure that the use of chemical agents is permissible. If it is not, or if you would prefer an environmentally friendlier option, you can stock up on sand to make paths less slippery.
• Non-perishable food. Serious winter storms can sometimes mean getting snowed in at the house without the ability to get to the grocery store. Make sure that your parents have plenty of non-perishable food such as canned goods and protein bars available to sustain them through these periods.
• Roadside assistance membership. While this is not something that you will have stored with your other supplies, having a membership with a reliable roadside assistance program is crucial during the winter. This program can offer towing services if your vehicle goes off the road as well as lockout services, battery jumping services, and other valuable assistance that can help you weather an emergency in the winter weather.
For all of your senior care needs in Woolwich Township, NJ and the surrounding areas call and talk to us at Home to Stay Healthcare Solutions (856) 321-1500.