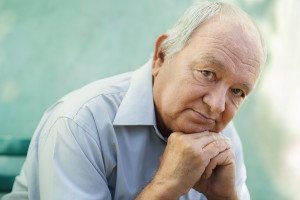 Jacob and his sister Ashley hadn't been all that close when they were growing up. Jacob was about ten years older than his sister, so he didn't have a lot of time living with her when she was younger. As she became an adult, though, they spent more time together, doing things and getting to know one another. When their father required some form of senior care, Jacob noticed that Ashley was all too eager to step up and volunteer her time to care for him.
They made arrangements for her to be paid for the care that she provided their father. Still, Jacob was wary of this situation as his little sister had been bilking their parents of money for years. She wasn't an ambitious person, dropped out of college after three years of hard partying had done in her grades, and their parent's college fund, and drifted from one place to the next, barely holding down any jobs.
Jacob had tried to convince his father that this arrangement was not a good idea, but his father seemed fine with it. Jacob tried to warn him that Ashley would probably try to gain access to his checkbook or ATM card without him knowing, and that he should keep a close eye on his finances.
During the first couple of weeks that Ashley was providing senior care to their father, things seemed okay. Not great, according to Jacob, but okay. But before long, he found that she was taking advantage of the situation. She had practically moved in, was having friends over to the house and essentially taking over the entire home.
Jacob's father didn't seem willing to listen to reason, but he knew that something needed to be done. His sister wasn't even caring for him, neglecting his direct needs.
Jacob talked to his father on several occasions and only after weeks of neglect began to take its toll on him did he begin to listen. They worked together to contact an agency and get professional senior home services for him.
Once the caregiver was hired, Jacob and his father sat down with Ashley to inform her that she needed to move out, that she couldn't take advantage of him any longer. Sometimes, when a loved one requires senior care, it can be easy for them to be taken advantage of. The best thing you can do is keep contact with the elderly patient and hope that they realize that their care is the most important thing in this situation.
For all of your senior care needs in Woolwich Township, NJ and the surrounding areas call and talk to us at Home to Stay Healthcare Solutions (856) 321-1500.