Respite care allows the primary caregiver to take a break from the daily stresses that may be caused by caring for an elderly or disabled relative. Respite care may just be a few hours of in-home help daily or a couple times a week for a period of time. Some senior care facilities can arrange for temporary housing in their facility if the elderly person needs extensive care or monitoring. The amount of respite care needed will determine the cost of these services. If the care needed is only a few hours per week at home the costs will be minimal and charges will probably be based on the number of hours worked.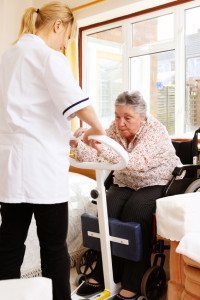 If you don"t take a break once in a while you will end up with caregiver burnout and may start to feel resentment toward the elderly or disabled person. If this happens you may become moody or unintentionally make the person you are caring for feel some guilt about the demands they are placing on you. It is important that you are able to take a break once in a while to avoid the burnout and resentment that may start if you don"t get some temporary relief every so often. This will allow recharging of your batteries and you will be able to resume the task feeling refreshed and rested.
Many home care agencies can provide 24-hour care if the person needing care lives with you and you decide to take a vacation. You should arrange for the caregiver to arrive a couple days before you plan on leaving. This will help everybody become familiar with each other before you leave. It will also allow the elderly person some time to adjust to the situation for having a stranger provide the care that you have been providing.
It is important family caregivers to give themselves a break once in a while. Being the primary caregiver to someone, whether it is an elderly friend or relative can very demanding and stressful. Be sure that you start looking for an appropriate agency well in advance of your planned vacation or break from these responsibilities. This will allow you to research the different options available to you and choose the agency that best suits your needs. You should make sure that you are comfortable with the person or agency so you don"t spend the break worrying about your loved one. That may create a situation where although you are taking a physical break you are getting no relief from the mental stress. If that happens then the break won"t seem like much of a break.
For all of your caregiver needs in Turnersville, NJ and the surrounding areas call and talk to us at Home to Stay Healthcare Solutions (856) 321-1500.