Senior Care in Turnersville, NJ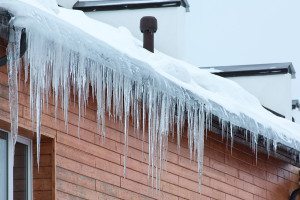 Cold weather can pose safety and health risks for people of all ages, but even more so for the elderly.
Seniors are more likely to be affected by cold weather-related illnesses and safety risks for a variety of reasons. Improper or inadequate heating sources, a decreased ability to regulate their internal body temperature and the shorter days of winter can all be contributing factors. Fortunately, you can do something about it. Here are some simple tips to help you prepare, prioritize, prevent and plan to ensure a safe and warm winter for your elderly loved one.
Prep Your Home
Creating a winter-ready home will reduce potential safety risks and keep out cold weather. Preparing the home for the cold winter weather ahead is not only prudent, but it can make all the difference in ensuring the safety of your loved one. But doing so must go beyond simply insulating windows and salting the front walk. Here are some things you can do to make your home winter-ready.
Insulate your attic and water pipes
Seal windows and doors
Service your furnace
Check smoke alarms
Install battery-operated carbon monoxide detectors
Clean and inspect fireplaces and chimneys
Prioritize Health Over Savings
Keeping down heating costs should never be prioritized over what is best for your health. The truth is, as you get older, your body's natural ability to regulate its internal temperature greatly decreases. A poorly heated house can put seniors at greater risk for hypothermia— a medical emergency that occurs when your body loses heat faster than it can produce it. Some warning signs of hypothermia in seniors include confusion, memory loss, shivering, slurred speech, drowsiness and exhaustion. You should seek medical attention immediately if you witness any of these signs. Check your home's thermostat often and never set it below 65 degrees. If relying on portable space heaters, always use caution and keep them at least 3 feet away from everything.
Prevent SADness
The gloomy winter days can create a sense of depression in the elderly. These "winter blues" are also known as Seasonal Affective Disorder, or SAD, and can be devastating to the person affected. Increasing your loved one's metabolism with exercise can help to counteract these sad feelings. Exercise does not have to be too strenuous. Even simple stretching may help.
Plan for an Emergency
There is no such thing as being over-prepared when it comes to a winter emergency. Having a winter emergency kit on hand when needed during harsh winter weather. Your kit should include:
Nonperishable food
Bottled water
Medication
Blanket
Flashlights
First-aid kit
Batter-powered radio
Extra batteries
Electric space heater
Backup Battery for medical devices (i.e. oxygen tanks and mobility devices)
Cell phone and backup cell phone battery
For all of your senior care needs in Turnersville, NJ and the surrounding areas call and talk to us at Home to Stay Healthcare Solutions (856) 321-1500.
Sources:
Mayoclinic.org
U.S. Department of Health and Human Services Centers for Disease Control and Prevention "Extreme Cold: A Prevention Guide to Promote Your Personal Health and Safety"