[vc_row][vc_column][vc_column_text]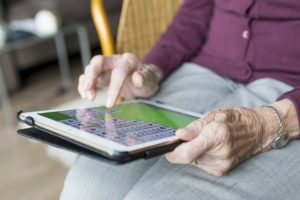 Providing the best in in-home caregiving, Home to Stay Health Care is a quality senior care service promising premier solutions to elderly needs. From companionship to transportation assistance, we at Home to Stay Health Care offer a wide variety of top-notch services.
At our core, we're a compassionate caregiving service helping seniors lead purpose-driven lives. Aging comes with a fair amount of setbacks, but with our savvy solutions, we streamline the process. With our dedication to client satisfaction, we go above and beyond to instill comfort and convenience.
As strong proponents of customer service, we ensure that our caregivers are up to snuff. It's for this reason why we come equipped with a training lab. This outlet allows our caregivers to gain hands-on in-home care experience. Should you opt not to use one of our caregivers, we offer this training for free to family members who are looking after older relatives. Above all else, our goal is to keep you and your family comfortable and in good health.
When you employ our services, you reap the benefits of our many solutions. Meal preparation, grooming, and medication reminders are some services we provide. For world-class in-home senior care in Bellmawr, New Jersey, give us a call today at (856) 219-4951.[/vc_column_text][/vc_column][/vc_row]